The project to transform the top deck of one of our most popular trip boats The Queen of the Broads ñ for the 2017 season is taking shape nicely.
Perhaps the first thing that our regular customers will notice when our trips start again in the spring is that we have changed the outside seating area to have forward, rather than sideways, facing seats as shown in the picture below. These will not only give a better view of the river and be more comfortable but they are lighter and more versatile as they CAN easily be slotted in and out.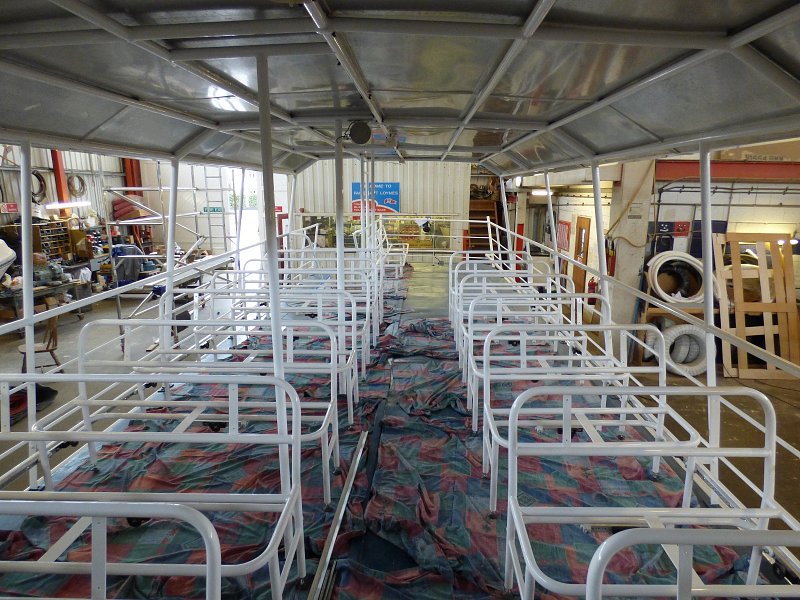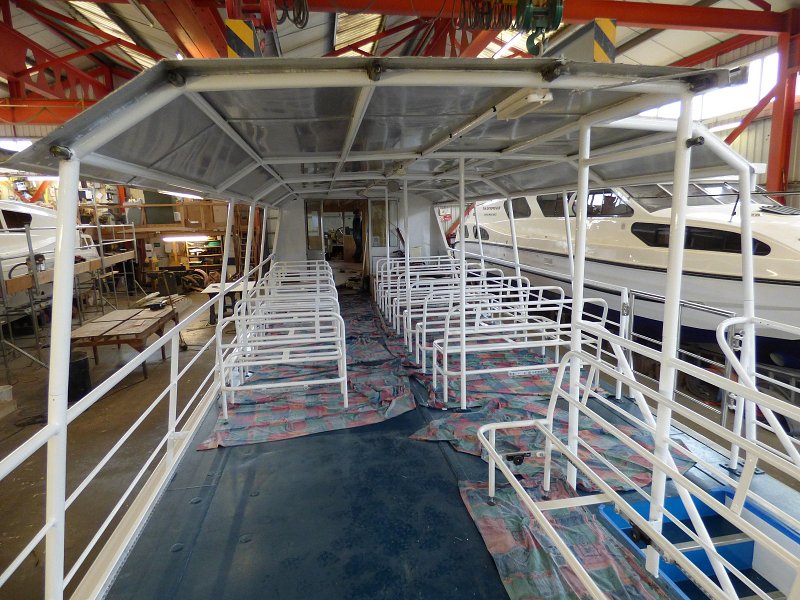 Last month we gutted the upstairs forward saloon to so that we could begin work giving it a fresh new look and expand the upstairs toilet to make it more accessible. As shown in this before and after picture we have now installed much of the wooden paneling on the walls and a new floor. Welding work has been carried on the roof and we have installed insulation and electrics into the ceiling, which we will be paneling soon. Mushroom vents have been installed to aid ventilation.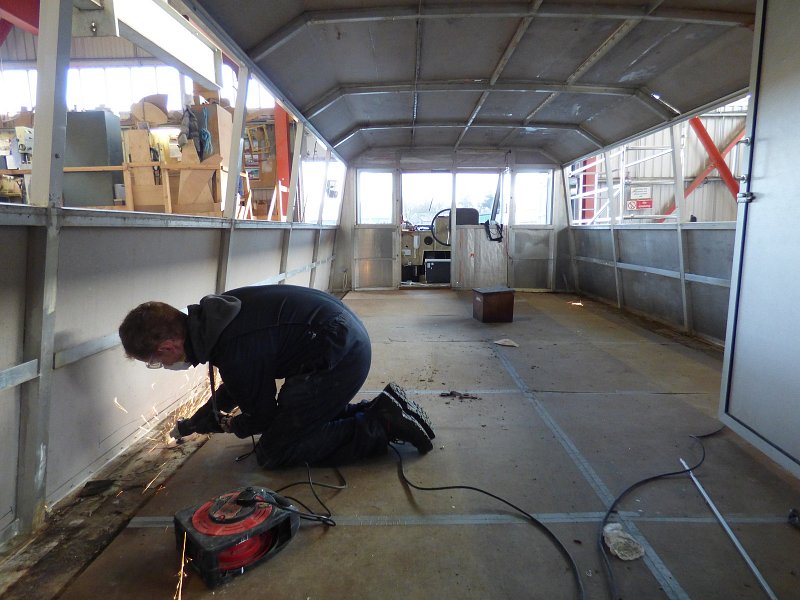 Saloon from the 17th January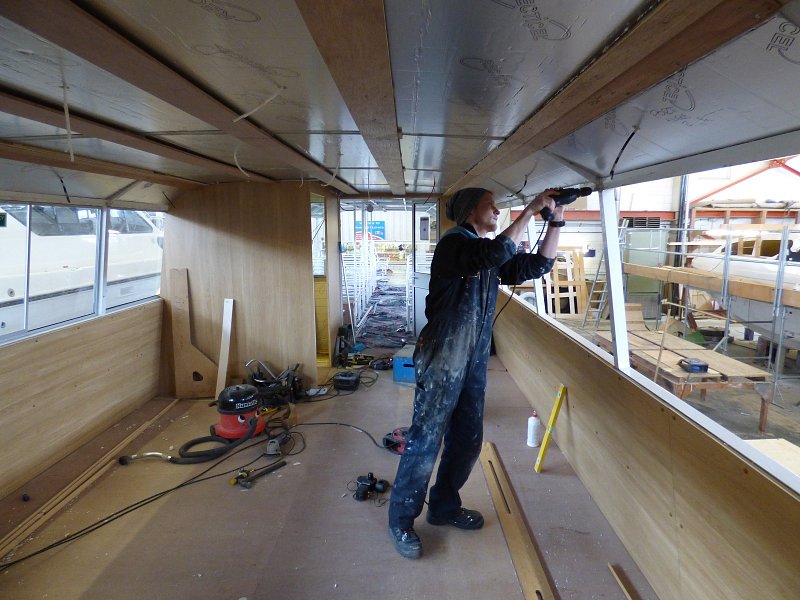 The saloon now
We have started building the new larger toilet, which involved constructing a new bulk head (walls).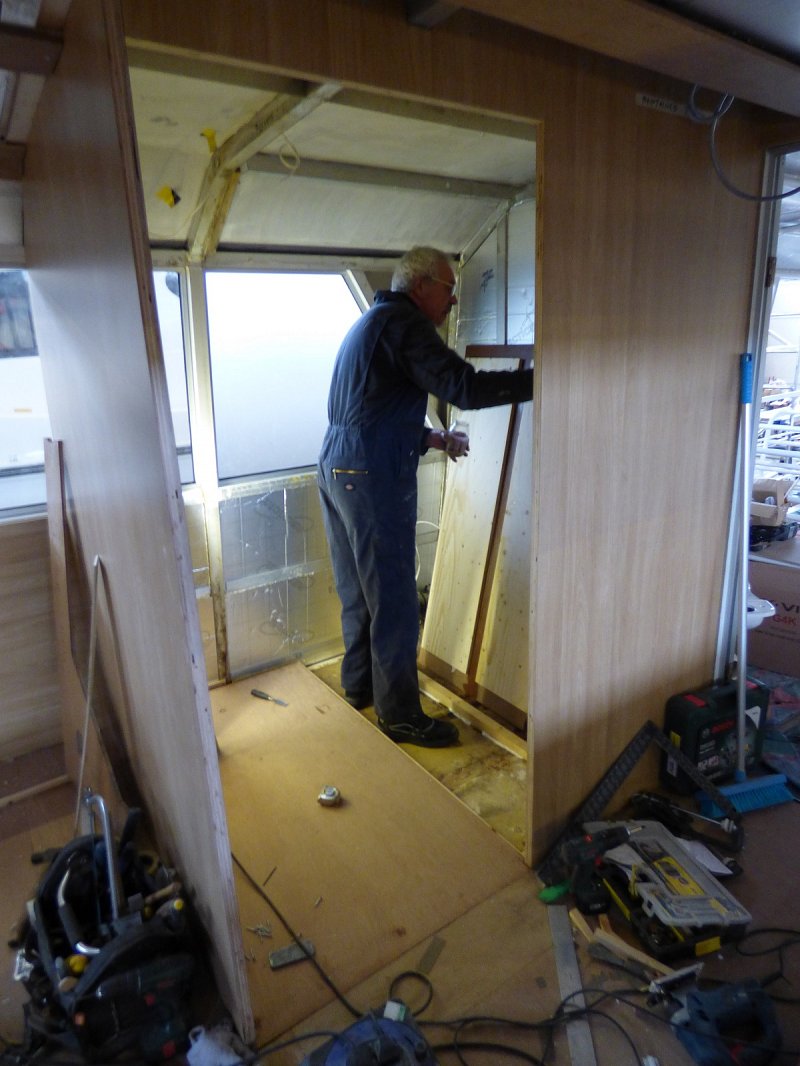 As you would expect the boat has now been given a full lick of paint, in Marine Blue no less, and we hope to lift the boat out of the water next week so that we can begin the annual maintenance work on the hull, such as antifouling (a special paint that is applied below the waterline to stop weeds growing on the hull.)