Today is the first day of meteorological spring and wildlife is bursting into life right on cue.
Male swans are getting really territorial, puffing up their feathers and seeing off the competition.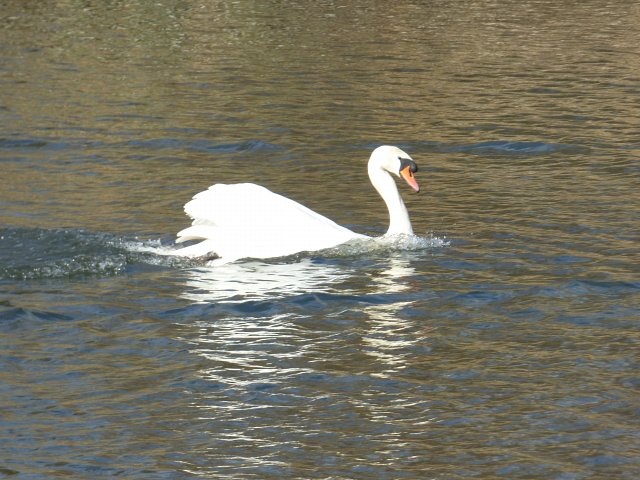 One pair of swans have even been spotted trying out the nesting spot shown below in a secluded area of Wroxham Broad, although this seems to have been abandoned.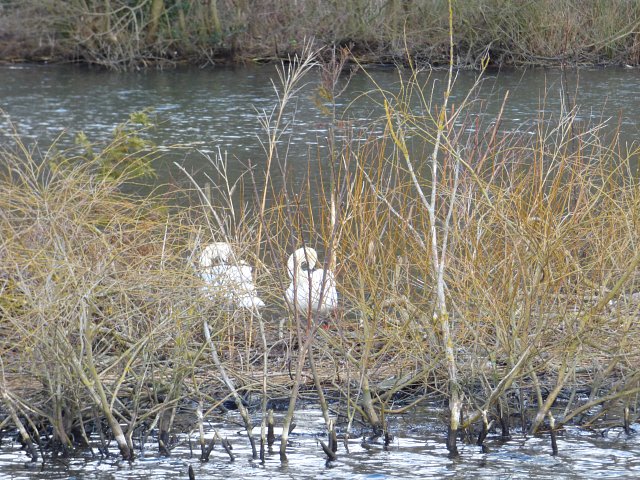 Wroxham Island, a narrow strip of land that splits Wroxham Broad with the river Bure, is now a cacophony of activity with Canada and Greylag geese noisily squabbling and jostling for the best nesting positions. The island is a much coveted nesting spot for geese as it affords good protection from predators such as foxes.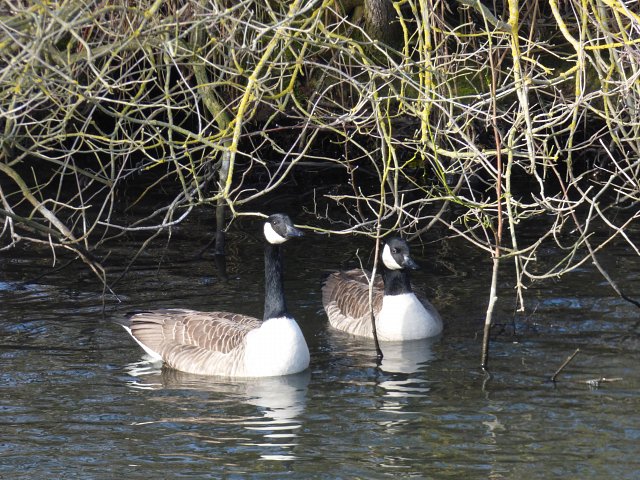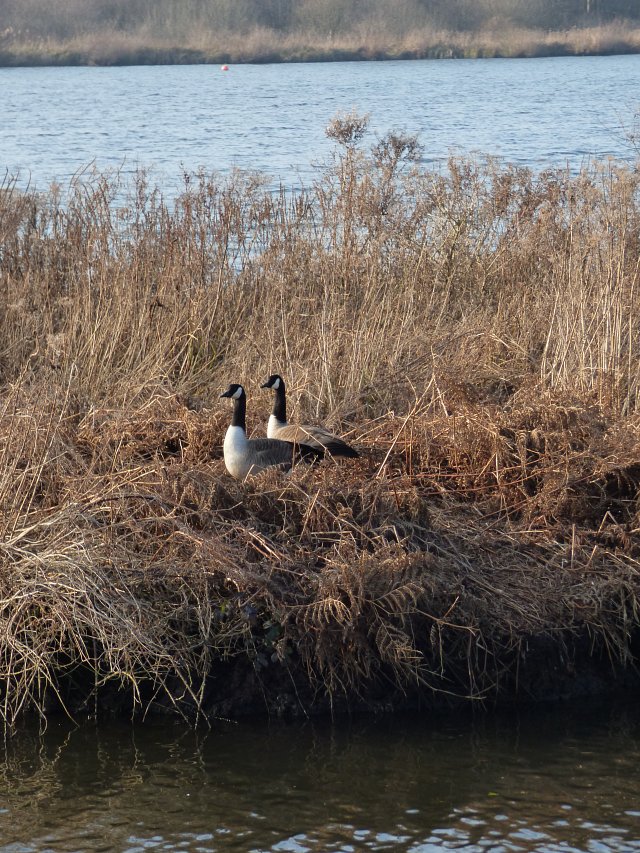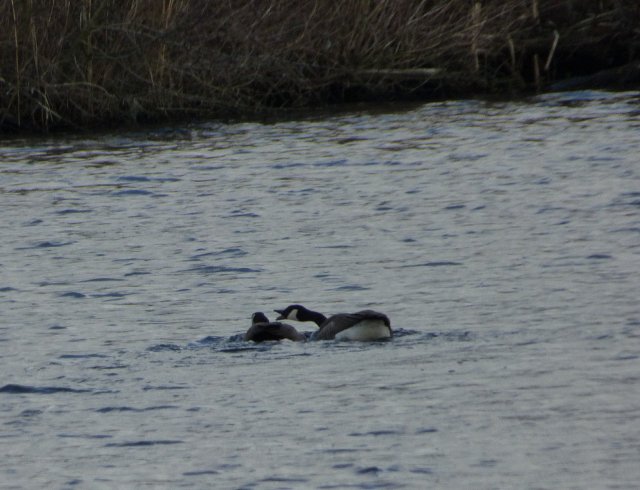 Currently the Canada geese seem to be the most aggressive at staking their claim on the island and are certainly getting the best of the Greylag geese, which are still moving in large numbers as shown landing on Wroxham Broad below.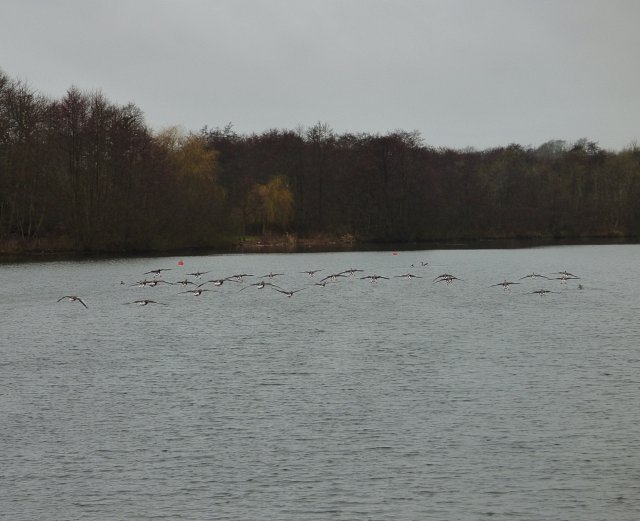 Another interesting phenomenon is some of the Cormorants (which crowd onto the imposing trees on Wroxham Island) developing white patches in their plumage.  The birds with white patches are the mature birds that are ready to breed in the spring.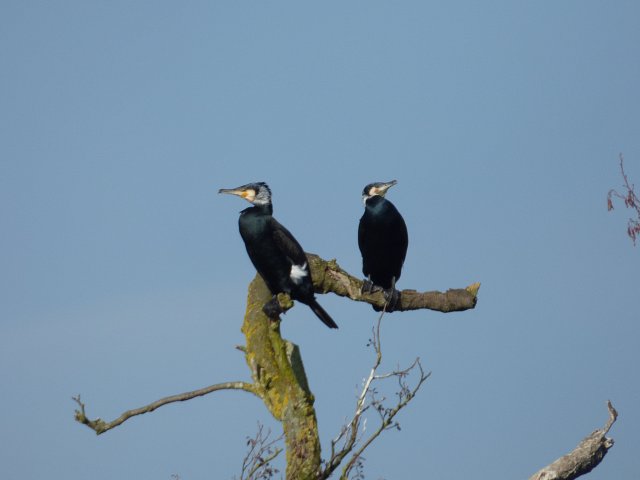 A little further down river, on Salhouse Broad, Great Crested Grebes are continuing their delightful courtship routine.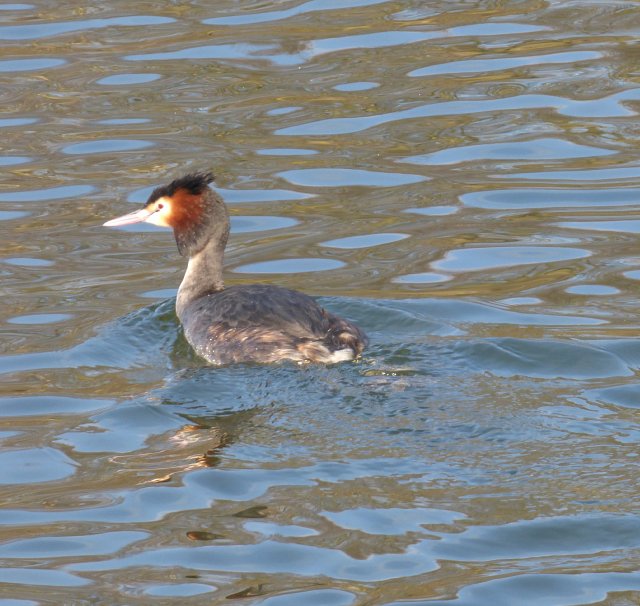 Great Crested Grebes very rarely come to land because they have their feet on the back of their body, making it difficult for them to stand, which is why they build floating nests for their eggs.
However rules, as they say, are ment to be broken and we recently spotted a Great Crested Grebe climbing on to the bank – a very unusual and slightly ungainly sight as you can see in this picture!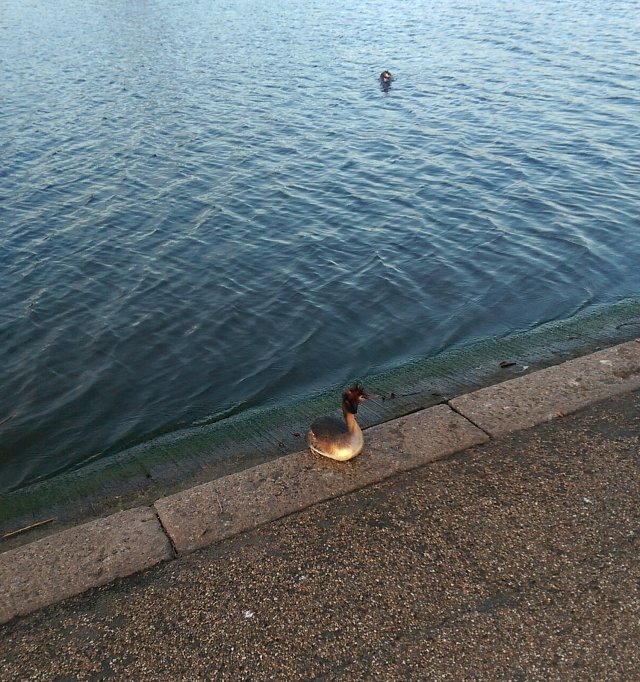 Another notable point on Salhouse Broad is that there are unusually high numbers of Pochard ducks as you can see below.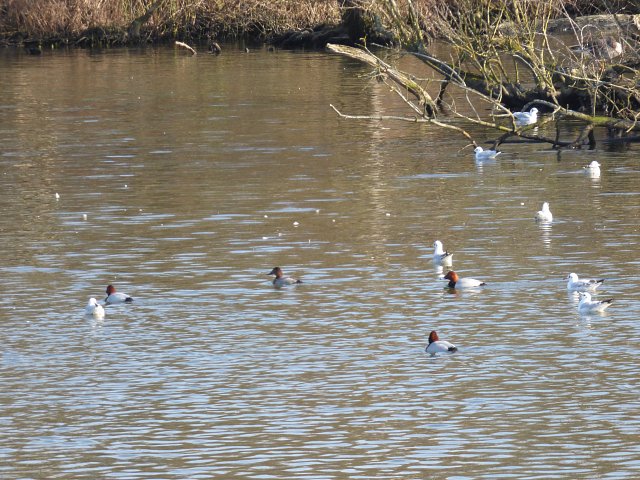 The Pochards are mixed in with other winter species, such as Tufted Ducks and Gadwalls, which are still remaining on the broad for now.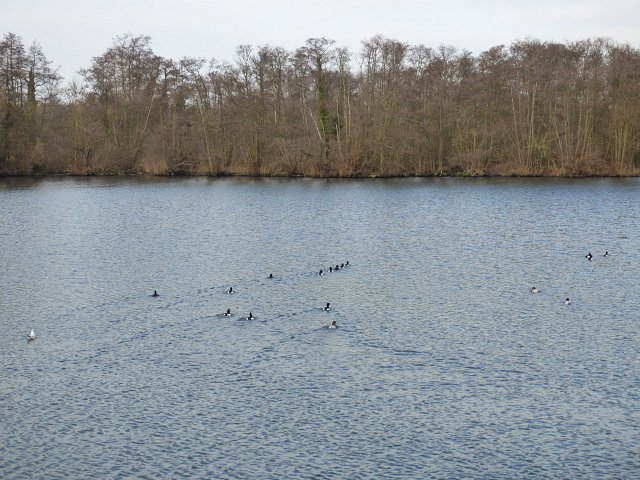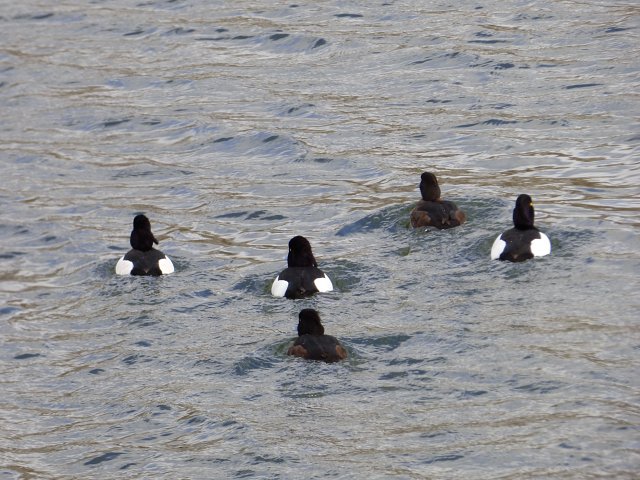 On a final note we had to rescue a swan yesterday, which became dangerously tangled in fishing tackle.  The vets took it away and thankfully it is recovering well in the care of the RSPCA.
Words and images by Oliver Franzen