The top deck of the Queen of the Broads has been given a royal transformation and customers are now enjoying an unrivalled visitor experience.
The outside seating area has smart new forward, rather than sideways, facing seats. These give a more engaging view of the river and avoid the need to share seating with other parties as often, as was the case with the large benches they replaced. The central passage between the seats has also been enlarged so that people can move up and down the boat more easily.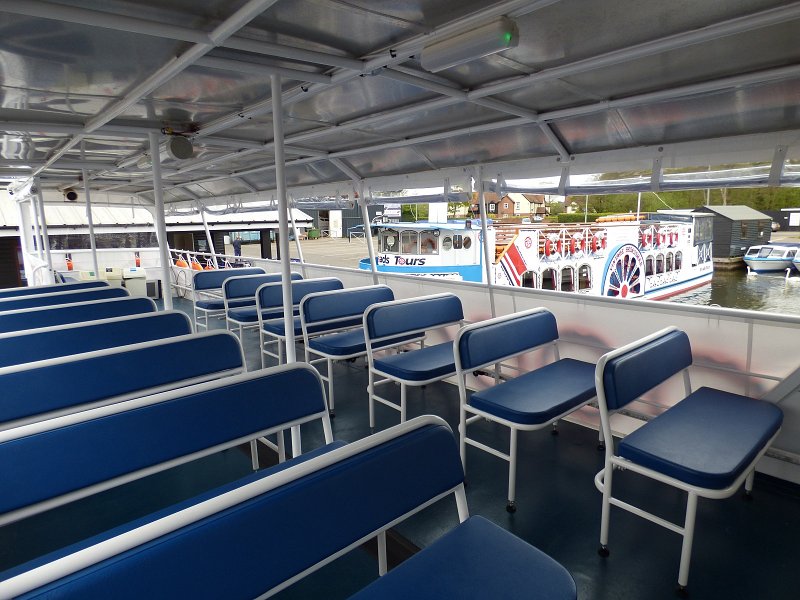 A real advantage for private functions is that the seating has been specially designed to slot in and out like Meccano, giving more flexibility in the lay out of the boat for charters.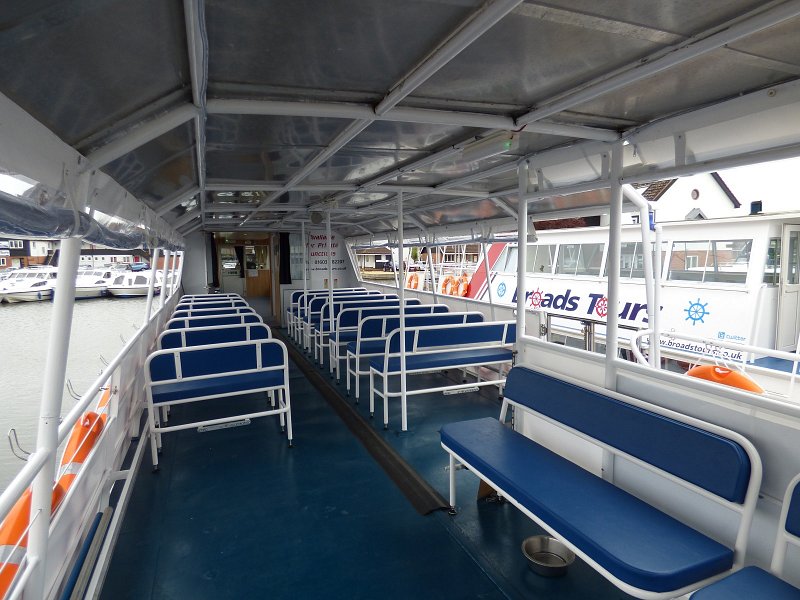 Completing the makeover, we now have smart new canopies and life rings.
Not to be outdone, the upstairs forward saloon boasts a contemporary new look, having been completely gutted and rebuilt. There is new wood panelling throughout, soft lining on the ceiling and white and coloured LED lights set the look off nicely.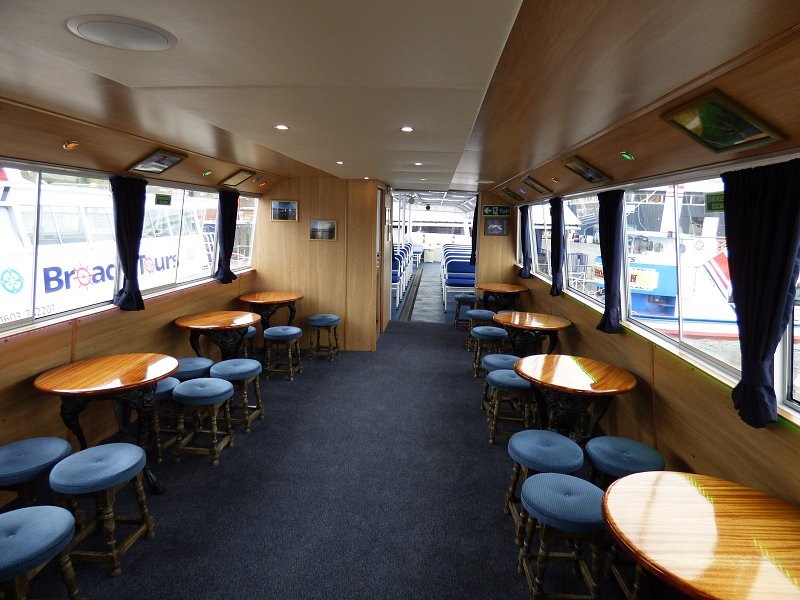 One of the things we are most proud of is that we have much increased the size of the upstairs toilet in the saloon ñ making it more accessible.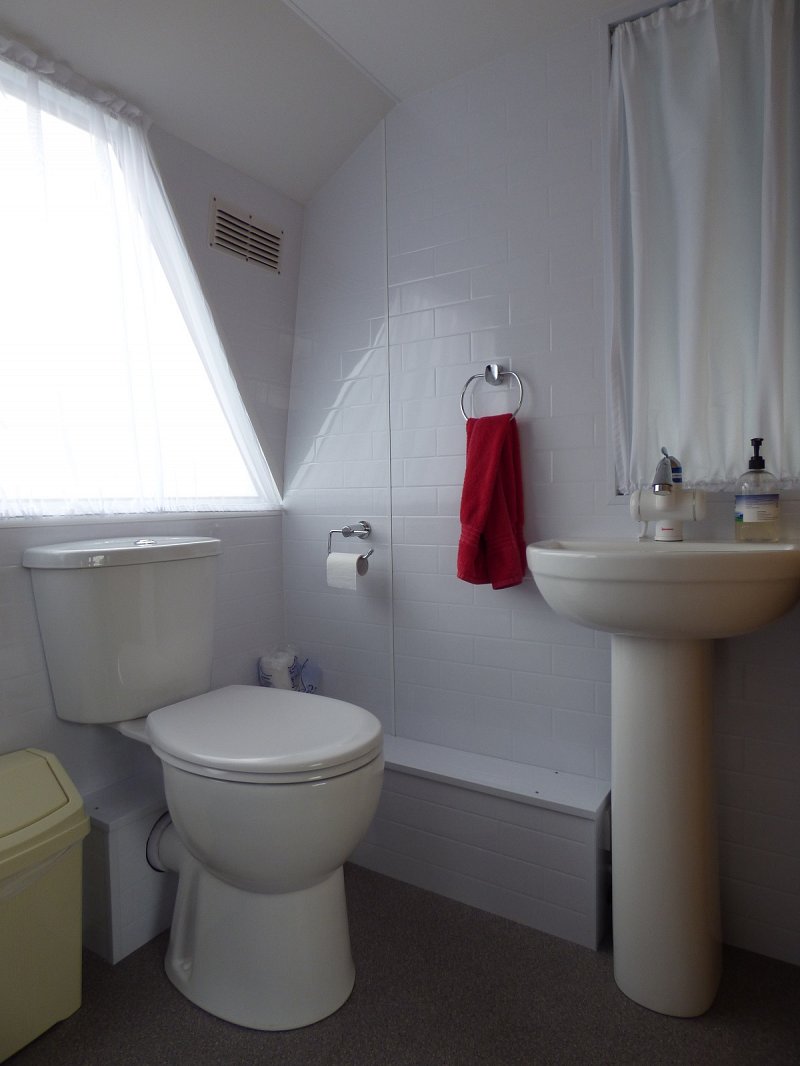 As you would expect, the boat has now been given a full lick of paint in Marine Blue.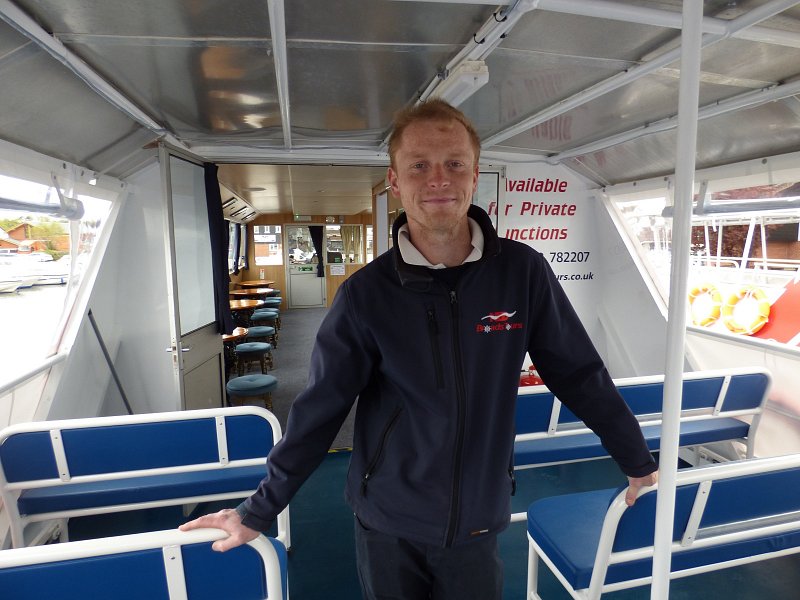 Broads Tours skipper, Tom Crabb, who spent much of the winter spearheading the changes, said: "I feel extremely proud of what we have managed to achieve in the winter maintenance programme.
The Queen of the Broads is now much more comfortable for passengers and gives people a better all-round experience. We are particularly proud of the forward-facing seats which afford a great view of the Broads and its beautiful landscape."
Broads Tours Director, Barbara Greasley, added: "Tom and his team have done an excellent job and the Queen of the Broads has never looked better!"
Why not join us for a scheduled boat trip or even charter the new-look Queen of the Broads. Contact 01603 782 207.
Before and after
The Queen of the Broads has seen quite a change in the last three months. These before and after pictures show what the Queen of the Broads saloon looked like on 22 February and how it looks now.
Saloon – facing forward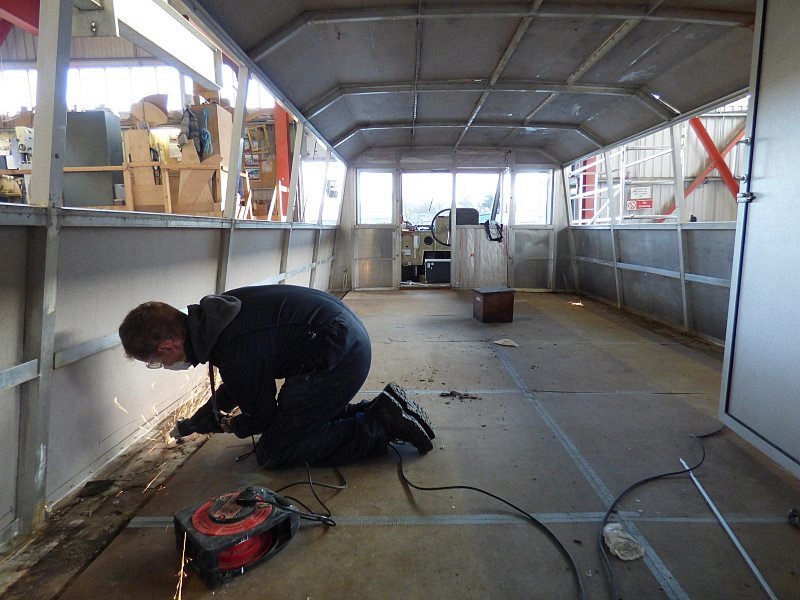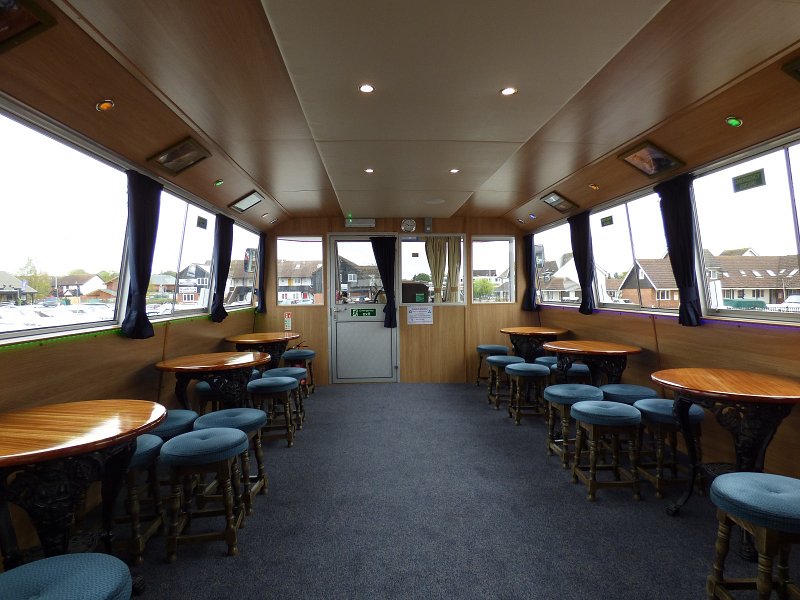 Saloon – facing backward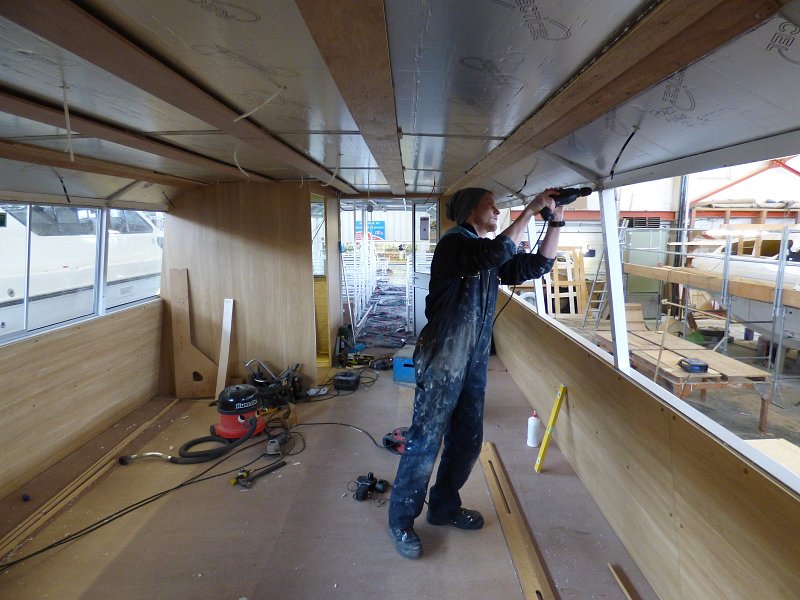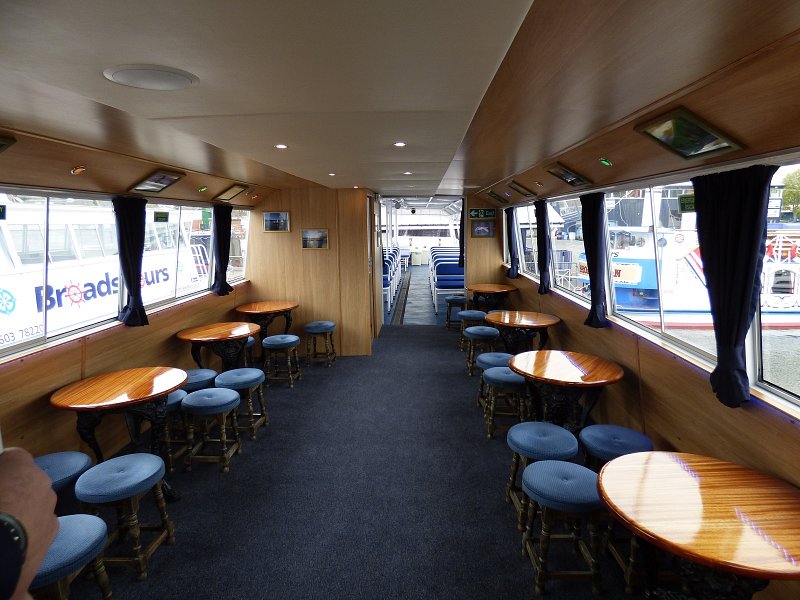 New easy access toilet