The Broads Tours team were all driven quackers on Sunday by the mystery of a very unusual duck, which appeared just outside the dayboat moorings.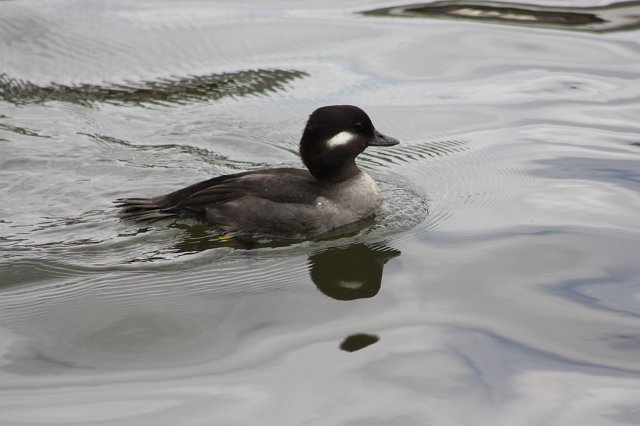 One of our skippers, Tobi, managed to take this photograph of the bird, which rangers at RSPB Strumpshaw have just kindly identified for us.  It turned out to be a female Bufflehead duck, a species that is usually only found in America where it nests in woodpecker holes!
So why would there be a Bufflehead duck in Wroxham?
The probable answer is a little closer to home.  The RSPB's ranger, Leanne, said that Bufflehead ducks would be very unlikely to migrate as far as the UK and suggested that it might be an escapee from a private collection.
Having looked more closely at the photograph of the Bufflehead duck there does appear to be a yellow ring around the it's foot suggesting it is indeed an escapee.  The duck has since disappeared, so we will never know for sure.
The dayboat moorings have also seen a lot of otter activity, with the dayboat team reporting that otters have been trying to prey on both a cygnet and a full-sized swan –  both of which fortunately escaped!
Elsewhere on the yard we had a female otter come into our wet boatshed while the engineers and boatbuilders were at work. And one of our skippers, Oli, also saw an otter pop up just in front of the bows of his boat near Salhouse Little Broad during a river trip.
In other news the Canada goose which we featured nesting on Wroxham Island in the last blog has now hatched some adorable goslings.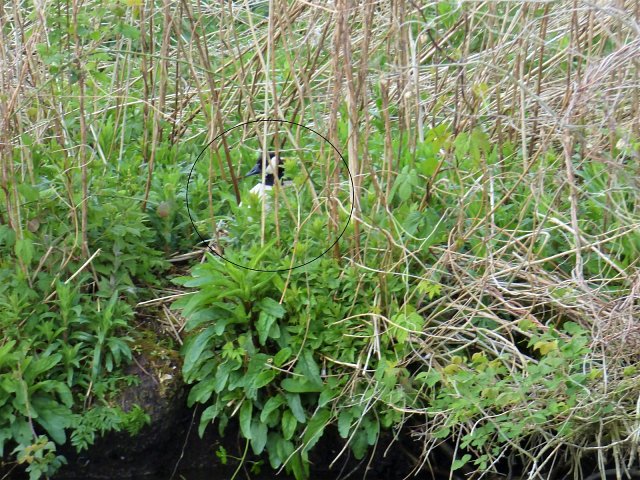 Here is the lovely family on a nearby riverside garden.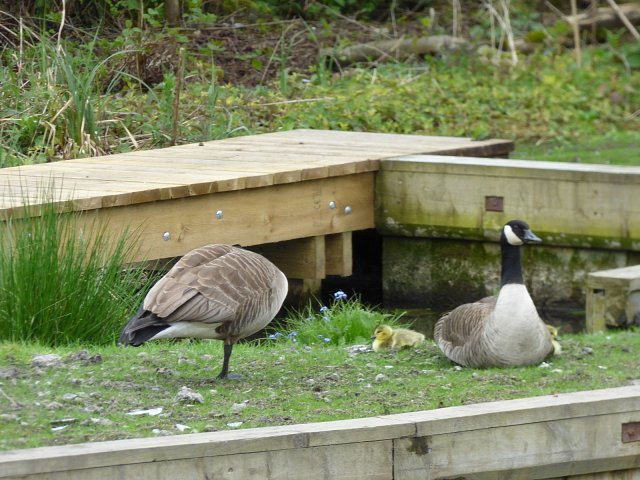 Finally we will finish the blog with this picture of a swan nesting, taken by one of our skippers Oli at the Ted Ellis Nature reserve in Surlingham.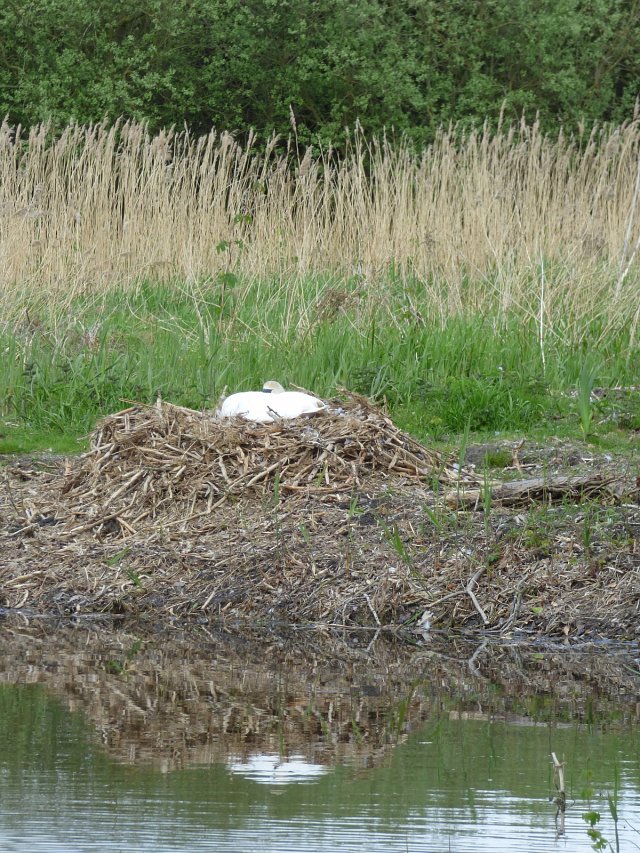 Written by Oliver Franzen
With so much wildlife around at the moment why not come on a boat trip and see it for yourself?  For more information call 01603 782 207.