Our water birds' hard work nestbuilding and egg laying has started to come into fruition with the first of their young now being hatched – and passengers are swooning over their adorable offspring.
A favourite sight is two sets of newly hatched Great Crested Grebes being carried on their parent's back's on Salhouse Broad to keep them warm and protect them from predators.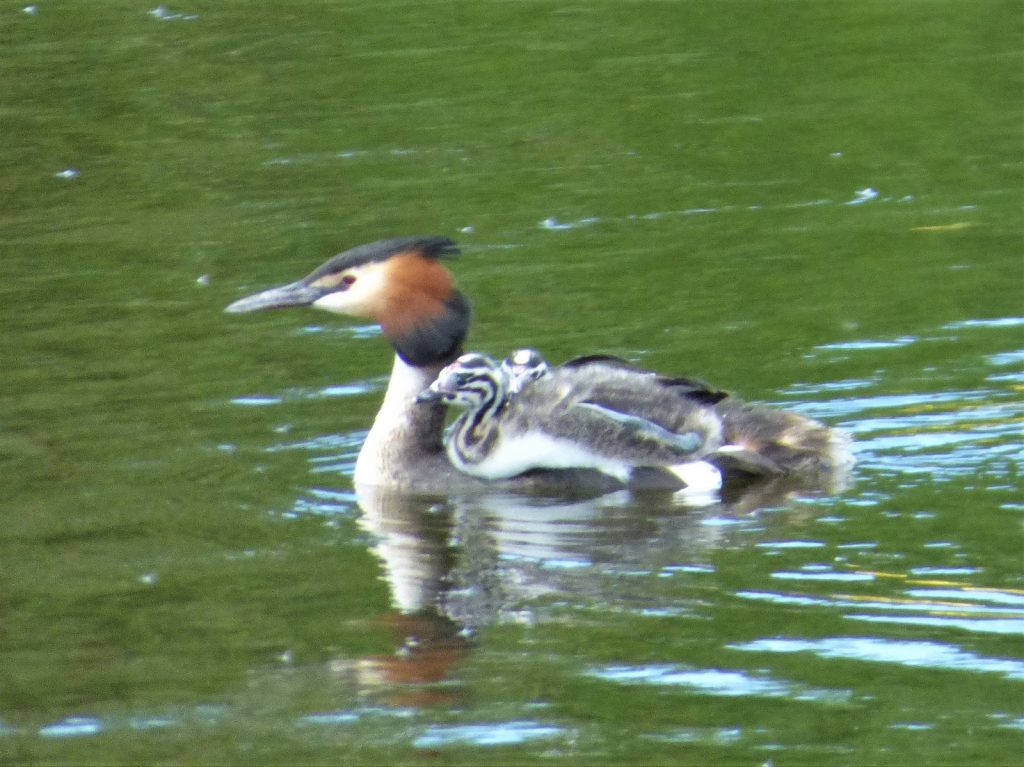 Several pairs of grebes started building floating nests around the edges of the broad for their clutches of two to three eggs last month. After a month of incubation, the first two pairs to nest have been rewarded with two 'greblets' each.
Interestingly each parent has a 'favourite' offspring so the male is starting to teach one particular youngster to swim and dive while the female will teach the other 'greblet'.   We managed to capture the moment that a male grebe fed his favourite 'greblet' a fish, who was swimming in the water while the sibling remained on mum's back.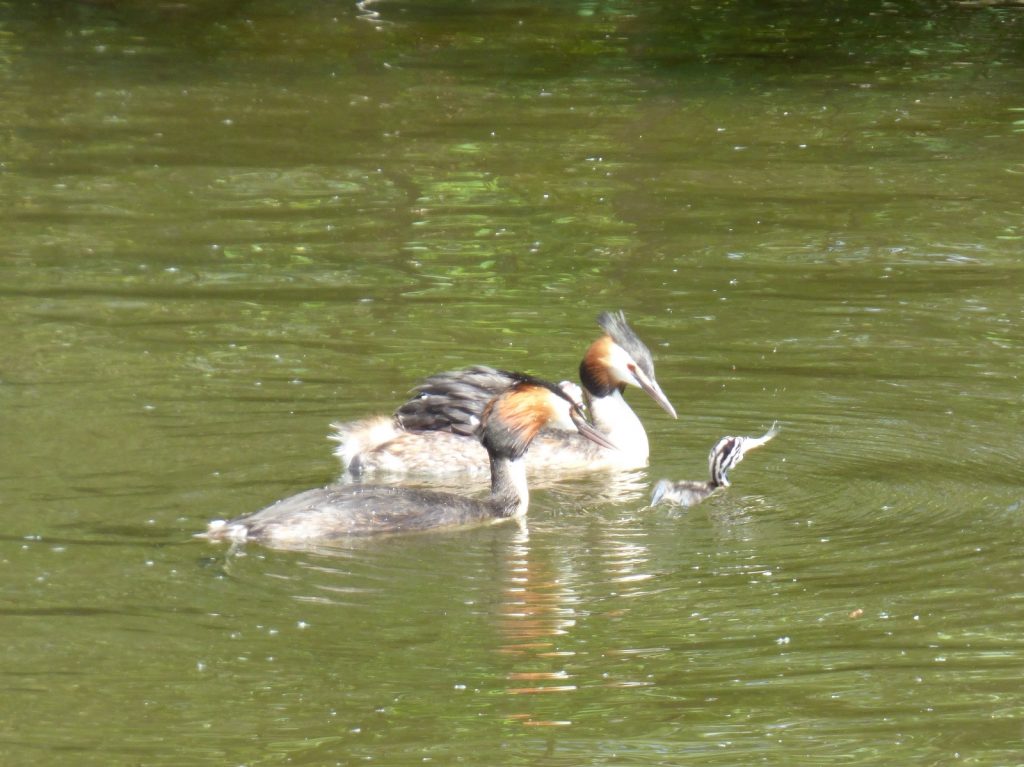 We are still enjoying spotting other grebes that are later in nesting around the edge of the broad.  Grebes can be quite fussy about building the perfect 'family home' which can easily be washed away by speeding boats, high tides or trampled by geese.  As a result it can sometime take several attempts before they get it right, meaning we will have 'greblets' hatching right into the summer.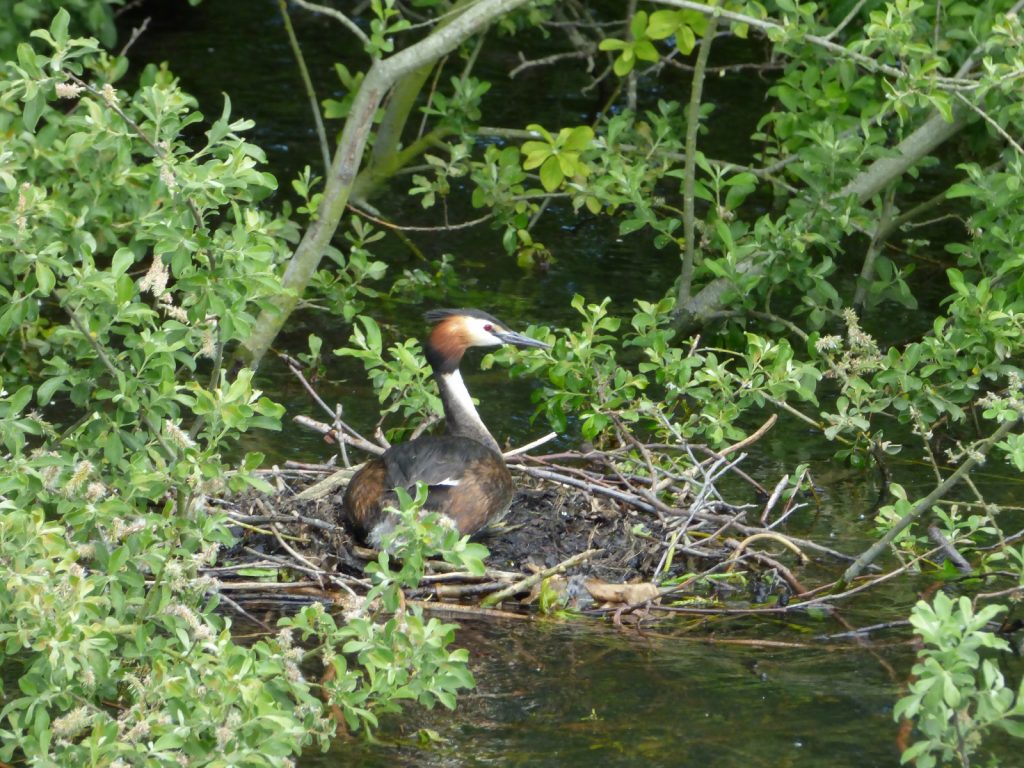 Another adorable sight is newly hatched cygnets being led around by their proud and protective parents.  Our first cygnets hatched in Wroxham village about two weeks ago while a second family was hatched only a few days ago from our pair of swans nesting on Wroxham island.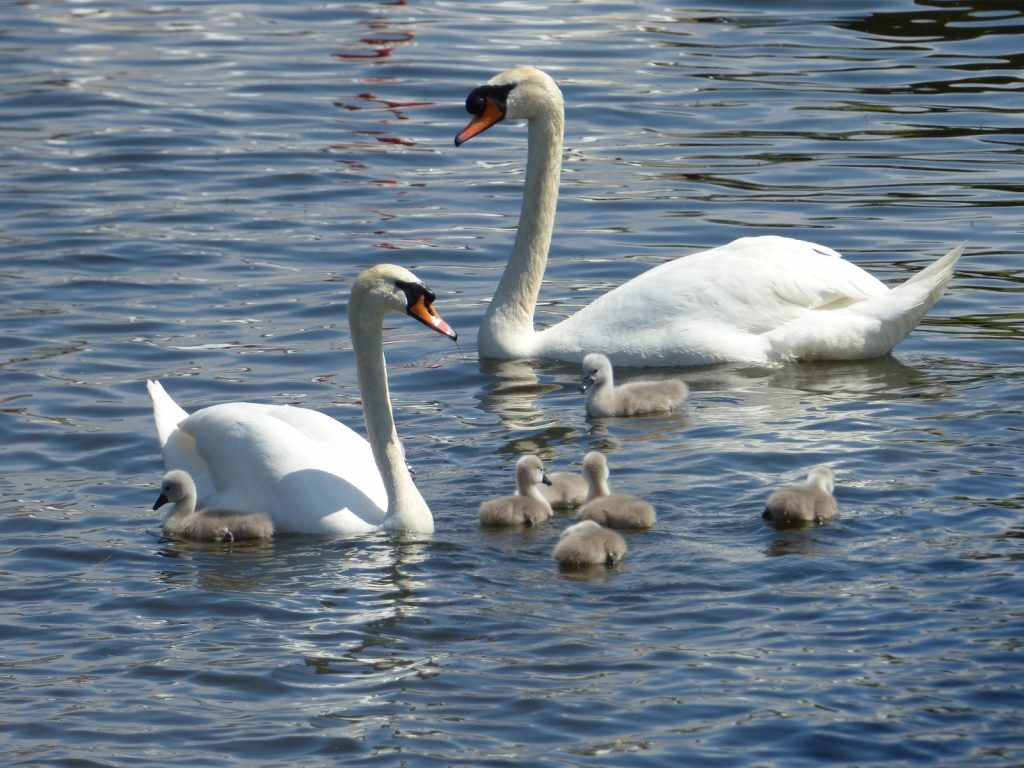 We have another pair of swans still nesting on Wroxham Broad, which will hopefully have their own young soon.
The waterways are alive with goslings of all shapes and sizes.  By far the most common are the Greylags but the Canada Goose goslings also started hatching a week ago.  Interestingly, this was about a month after the first Greylags hatched, showing the differences between the two species.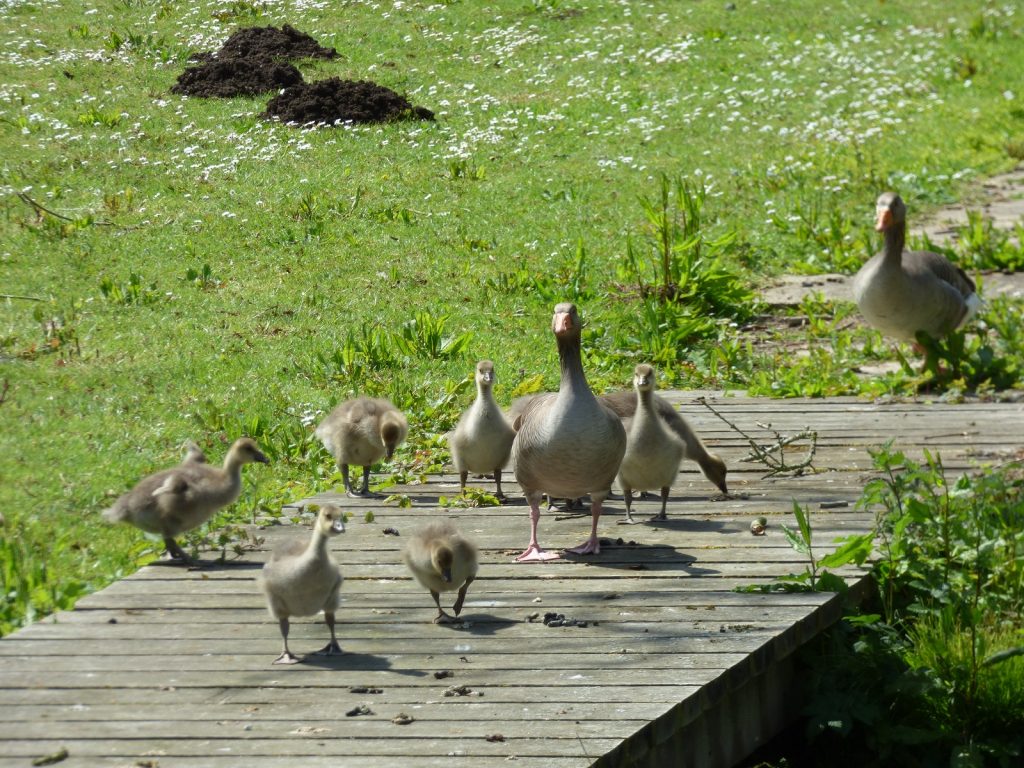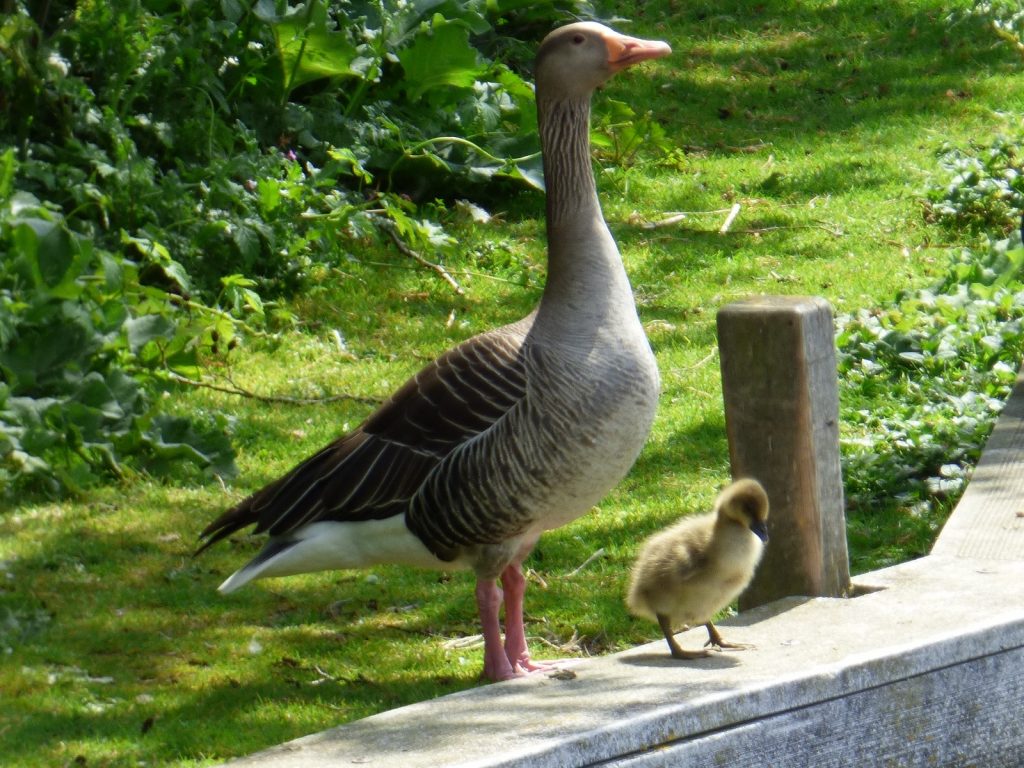 We are regularly watching Common Terns performing their aerial acrobatics while fishing over Wroxham and Salhouse Broad. Unfortunately though, the birds (which migrate all the way from Africa each year) are showing little sign of breeding on their special nesting platform on Hoveton Great Broad for the second year running.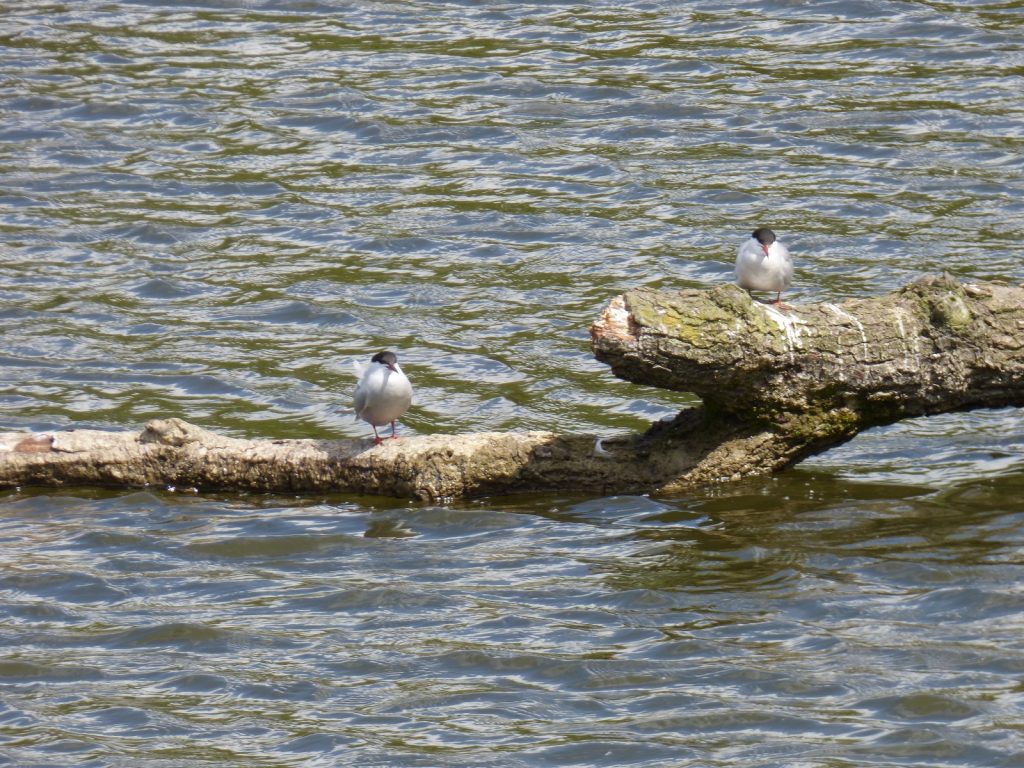 Of course our river trips are about more than young birds, with many rarer species being spotted recently too including otters, marsh harriers, buzzards, kestrels and kingfishers.