Party goers have had the time of their life aboard Broads Tours' Boogie on the Broads disco cruises this summer.  As a thank you to all who have made the evenings so successful Compact Disco and Broads Tours have made charitable donations to Alzheimer's Research UK and local hospice Priscilla Bacon Lodge.
Discussing the legendary music cruises, which have been held for many years throughout July and August, Broads Tours' Barbara Greasley said: "Hundreds of people have had a wonderful time dancing on our disco music cruises this summer with other holiday makers waving and joining in the dancing from the moored cruisers and waterside cottages."
The events DJ's Mike and Ben Goulder, from Compact Disco, wanted to share this good vibe by donating money to charity and Broads Tours were delighted to match fund them.  Two hundred pounds have been donated to Alzheimer's Research UK with a further £200 being donated to local hospice, Priscilla Bacon Lodge.
Barbara added "Donating to these two charities that are both very dear to all of our hearts, seemed like the right thing to do after such a successful and fun filled season of Boogie on the Broads cruises".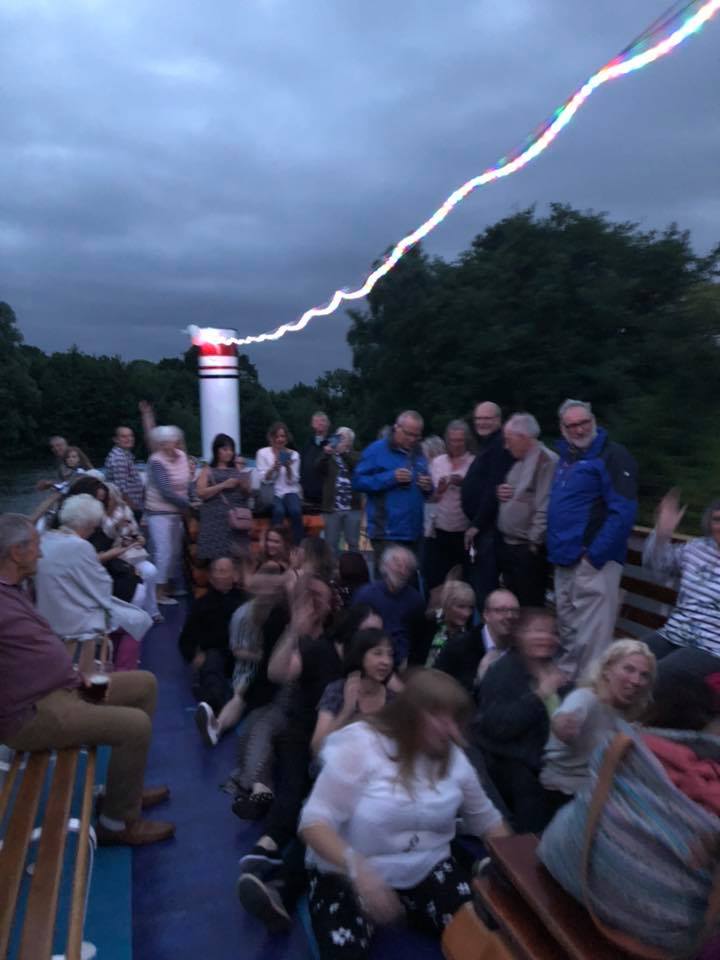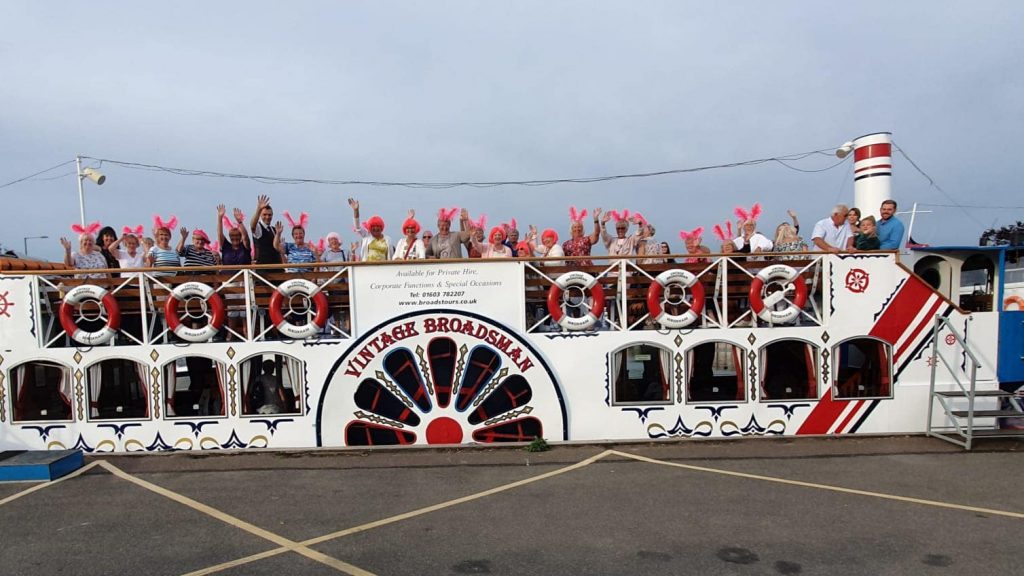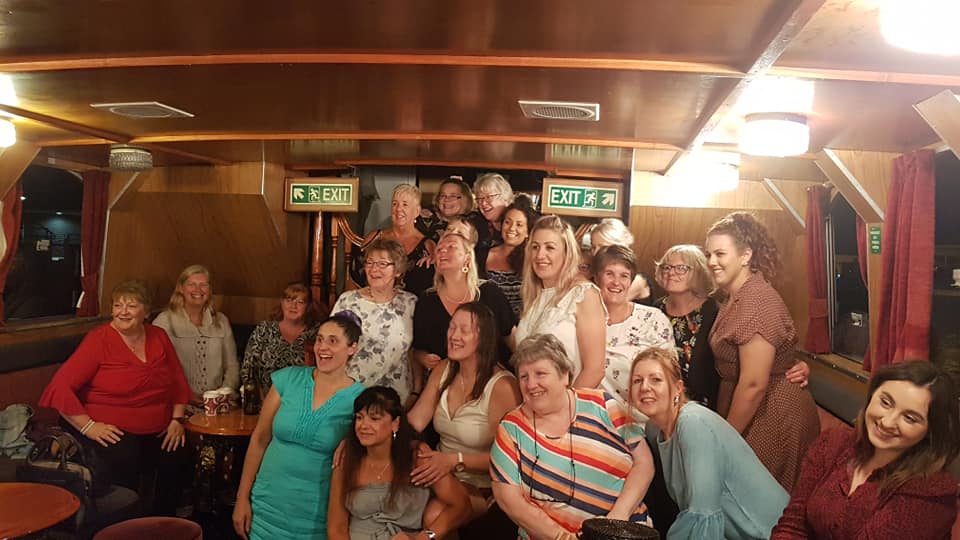 The final word on the Boogie Season must go to trip advisor reviewer, tcauUKVulcan, from Mundesley who, like dozens of other avid Boogiers, left us a lovely review writing:
"Had an amazing evening trip from Wroxham on the boogie night boat. We were a group of mostly 60-80 year old teenagers and all had a great time. The crew were super and the excellent DJ made sure the music was right for us. Couldn't believe how the people on the boats we passed waved and joined in with the dancing! Weather was just right. Overall a magical evening."