The Broads are bursting into life with our resident birdlife busily performing their breeding rituals. And signalling the coming of spring, the first Swallows have arrived on Wroxham Broad after their long journey from Africa.
Passengers have been delighted by our first brood of Mallard Ducklings on the River Bure, just downstream from Wroxham Village. Very cute!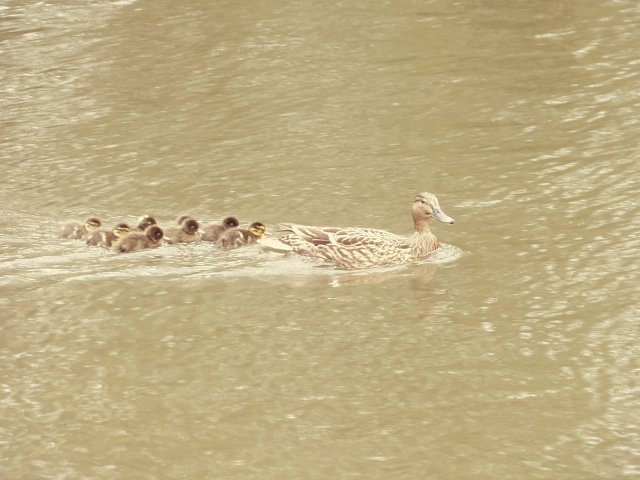 A Great Crested Grebe pair are nesting on the river, near Woodbastwick, and are incubating their eggs as shown below.
Another pair of Great Crested Grebes started building a nest a little further upstream on Salhouse Broad, but appear to have abandoned it.  This is not unusual, as Great Crested Grebes quite often have a few attempts at making a nest before sticking with their perfect 'family home'.
Canada, Greylag and Egyptian geese are also nesting on Wroxham Island and have been fighting over the best spots for the last month or so.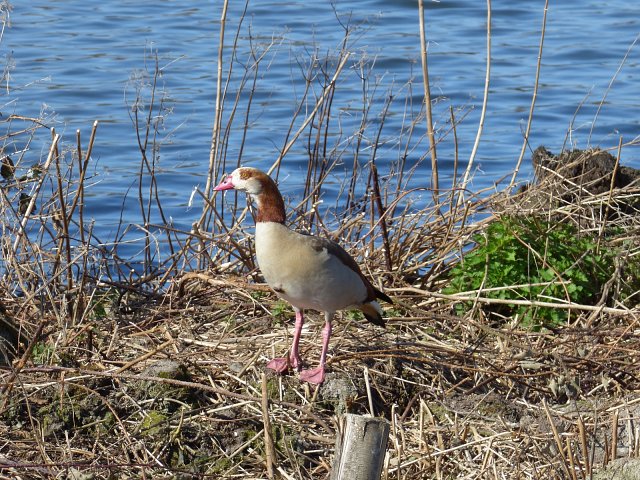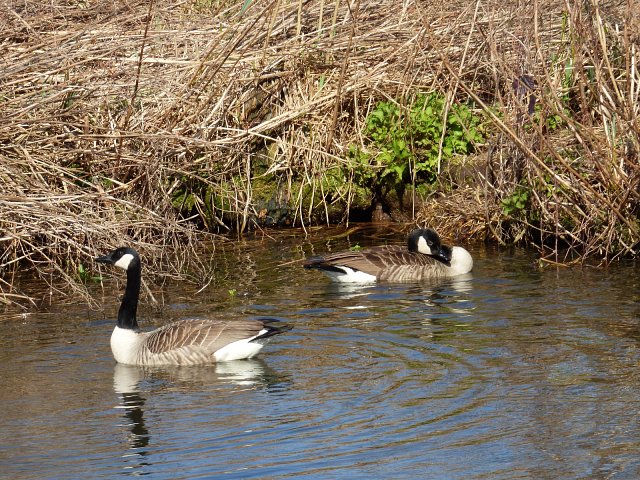 Elsewhere, on Hickling Broad, we have spotted our first brood of lovely little Egyptian Goose goslings being well cared for by their attentive parents. This pair of geese hatched their young on almost exactly the same date last year – as shown in the picture below: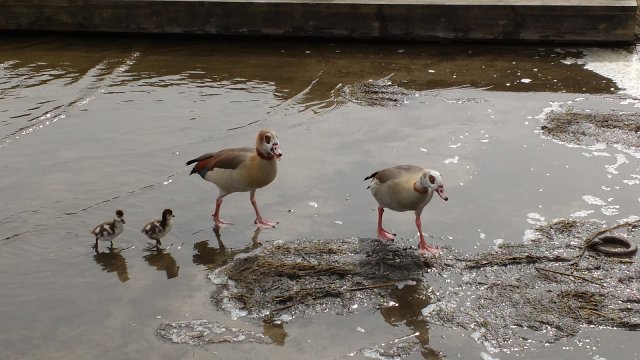 Not to be left out, our swans are in full swing with their mating rituals.  We captured 'the moment' with this amorous couple in our boat basin.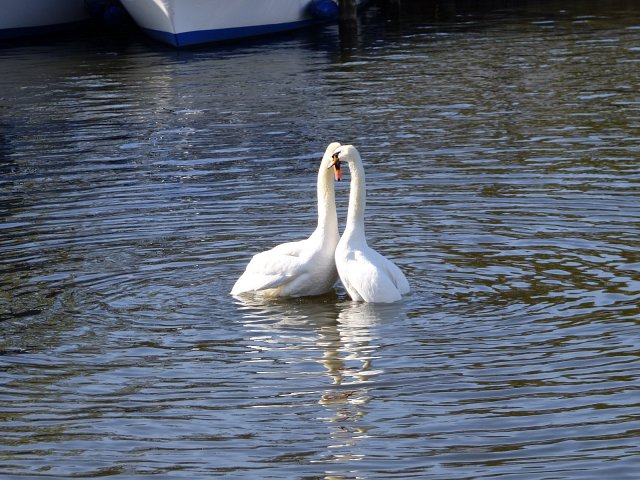 We have also enjoyed some lovely sightings of Kingfishers and Marsh Harriers since the last blog.
This picture shows a Kingfisher perched on a branch near Bridge Broad.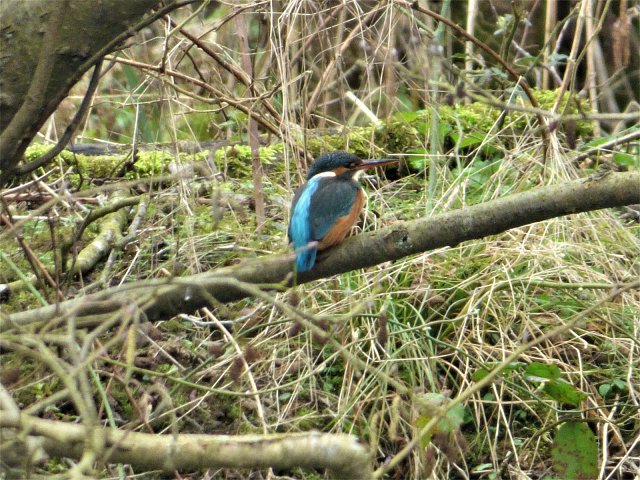 This photograph captures the moment a Marsh Harrier swooped low over the marshes on the opposite side of the river to Wroxham Broad.  At the time this picture was taken we were lucky enough to see two Marsh Harriers and two Buzzards all in the same location!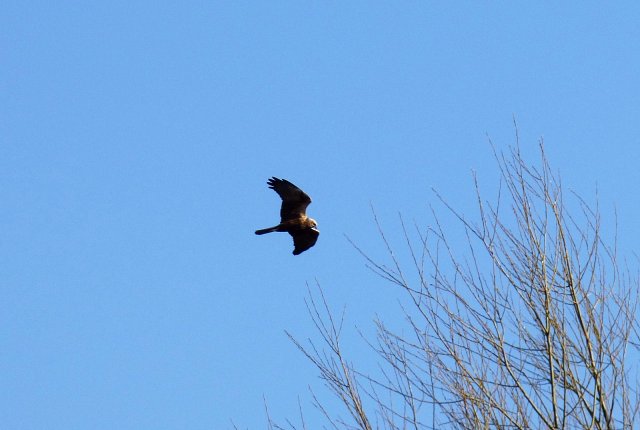 Why not come on a boat trip and see the wildlife for yourself!  Our regular 2017 trip boat timetable started at the beginning of this month and is now running seven days a week.  Click to see the river trip timetable or call 01603 782 207.