Broads Tours has installed a new heating and air conditioning system on their largest Broads river trip boat –  The Queen of the Broads – which will enable them to offer more river trips in the winter as well as increased comfort on hot summer days.
This is the first time that Broads Tours has installed a combined heating and air conditioning system on one of the trip boats and the move offers a really exciting opportunity to deliver a more diverse range of tours throughout the year. The Vintage Broadsman and the Cordon Rouge already have very effective heating systems in place for the colder days.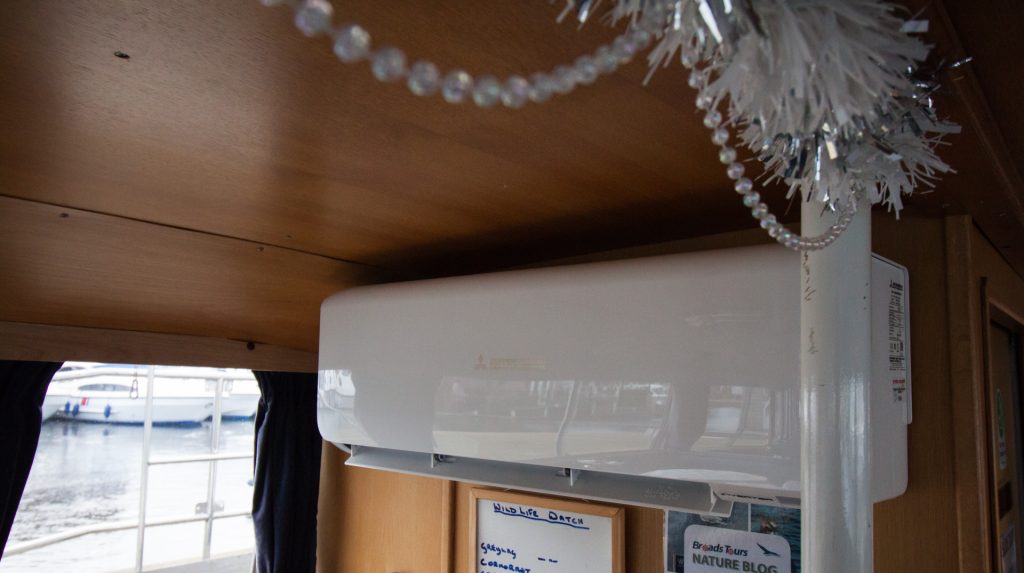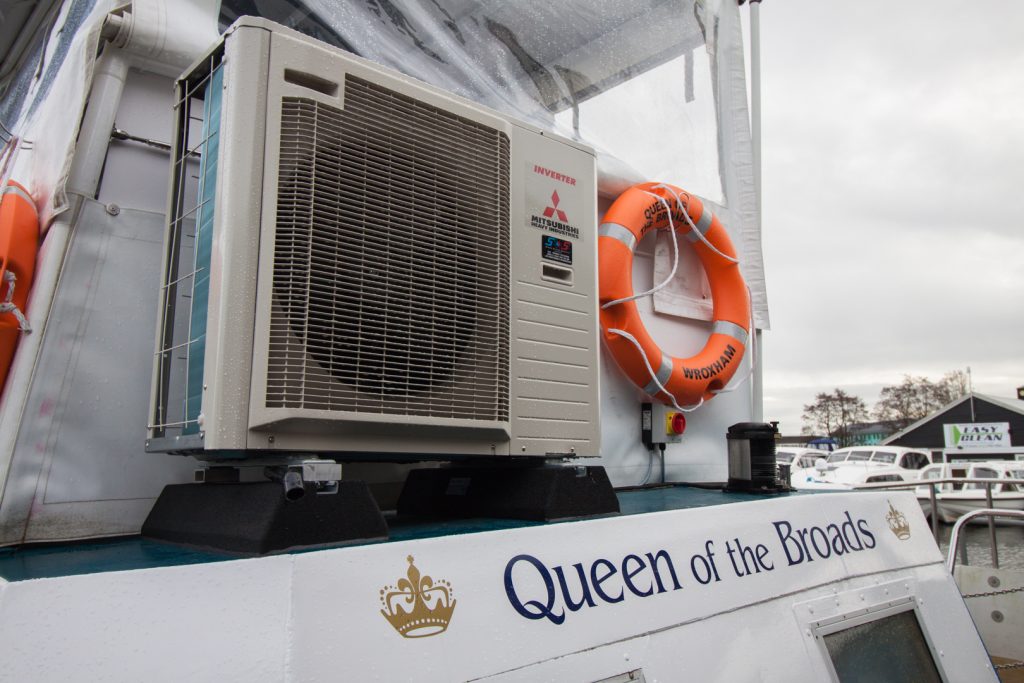 Broads Tours director Barbara Greasley said: "I'm delighted that we have had the new heating and air conditioning unit fitted, which will mean that we can extend our season to provide more trips in the winter.
"For the last few years we have been hosting coach parties for mulled mine and mince pie boat trips while their customers have been on a turkey and tinsel holidays, which have proved very popular.  This gave us the confidence that there is a demand for trips throughout the year and we decided to install the heating  and air conditioning system to both the top and bottom saloon so that passengers can enjoy the tips in more comfort."
While Broads Tours is mainly catering for coach parties this winter they have bigger plans for the future.  "We are hoping to offer the public a regular timetable of Christmas and winter trips in the 2018/2019 season," Barbara revealed.
"The Broads is certainly a magical place through the winter season. It attracts a huge range of winter migratory birds and the quieter waterways also mean that many shyer species, like otters, are more likely to come out into the open and be spotted by passengers.  Now that we have heating on the Queen of the Broads we may be able to take more people out to see this wonderful winter wildlife," Barbara added.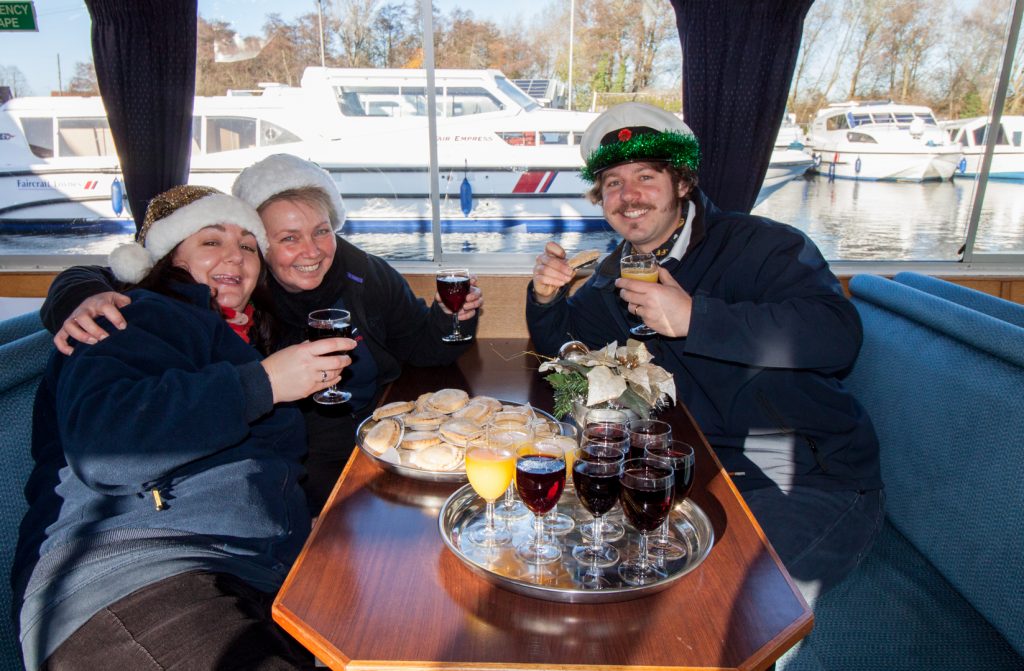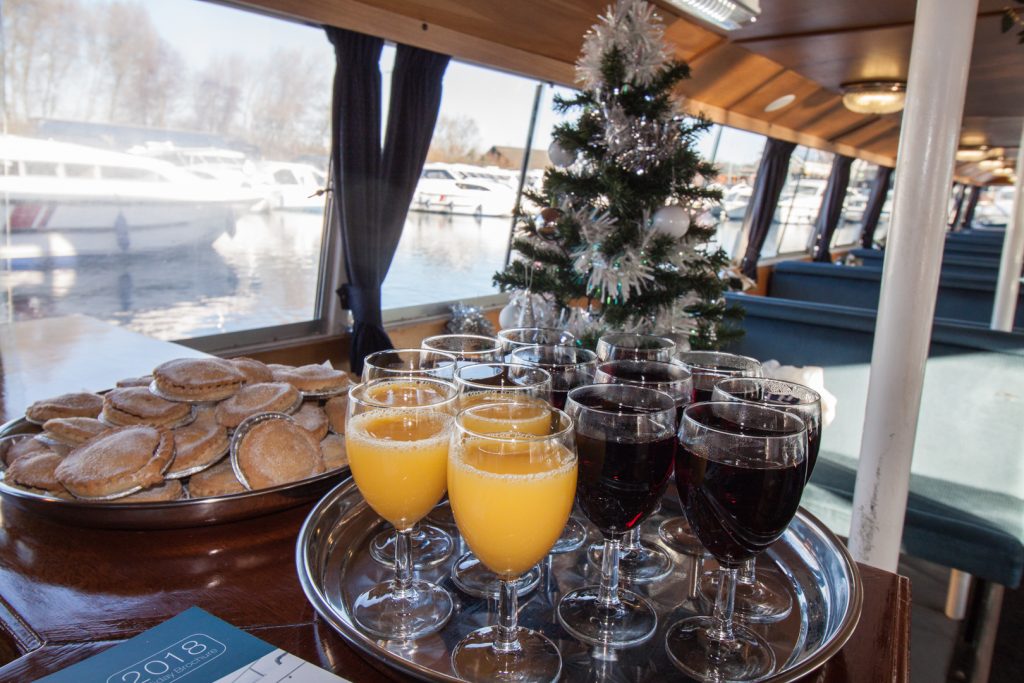 Underlying Broads Tours flexible approach to business, Barbara has  thrown down the gauntlet to regular passengers.  "We would welcome any feedback from customers about the kind of trips they would like," she said.
Broads Tours is also looking ahead to February half term when they will be offering a regular timetable of "Kids Go FREE" with paying adults river trips and the new heating system will make this much more cosy at that time of year.
The regular river trip timetable will also start earlier next  year on Saturday 24th March 2018, due to an early Easter holiday.
If you have any ideas for winter boat trips please e-mail info@broads.co.uk or call 01603 782 207

To learn more about winter wildlife spotted visit our nature blog click here