Ever wondered what we do at Broads Tours during the quieter winter months?  Well we lay down our summer whites, don our overalls and get out the paint brush for lots of maintenance work.  And this year we hope to make our boats and cottages better than ever.
We have already installed a fantastic new heating and air conditioning system to the Queen of the Broads trip boat that will enable us to offer more winter trips and increased comfort on hot summer days. Click here to find out more about the Queen of the Broads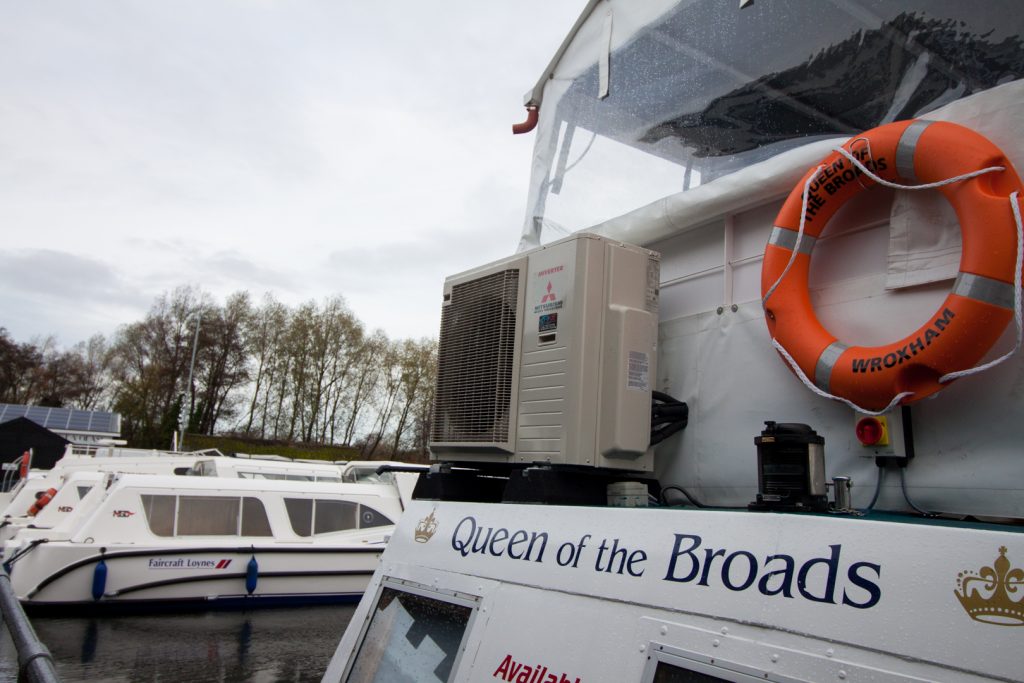 Another  big improvement that you will notice next season is that we are installing an enlarged, easy access toilet in the upstairs saloon of the Belle of the Broads.  This will be far more comfortable to use, particularly for those of limited mobility.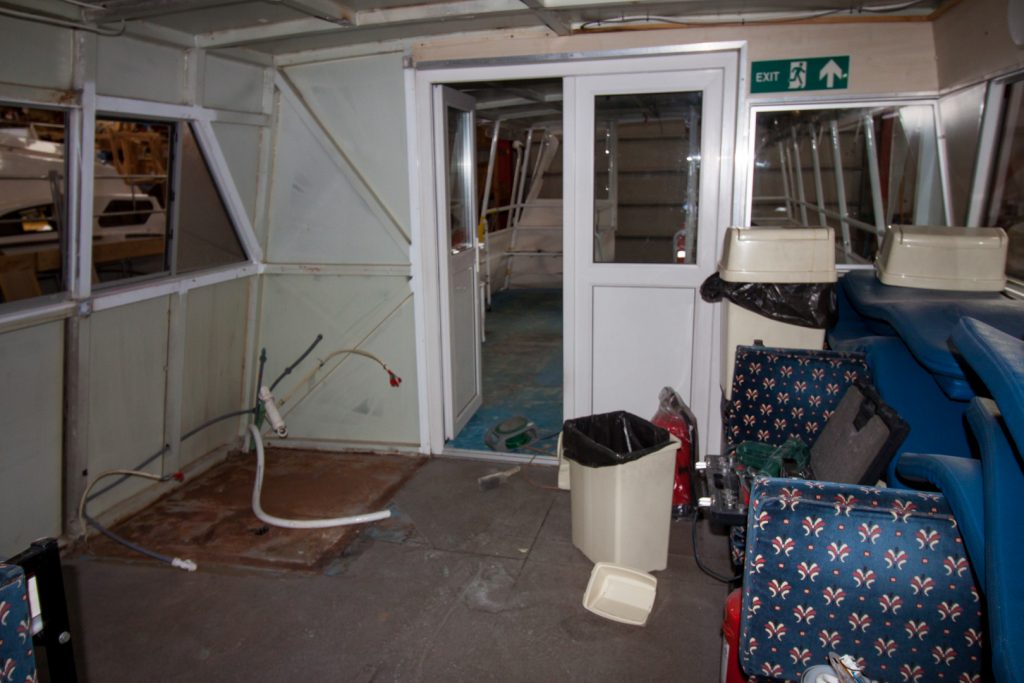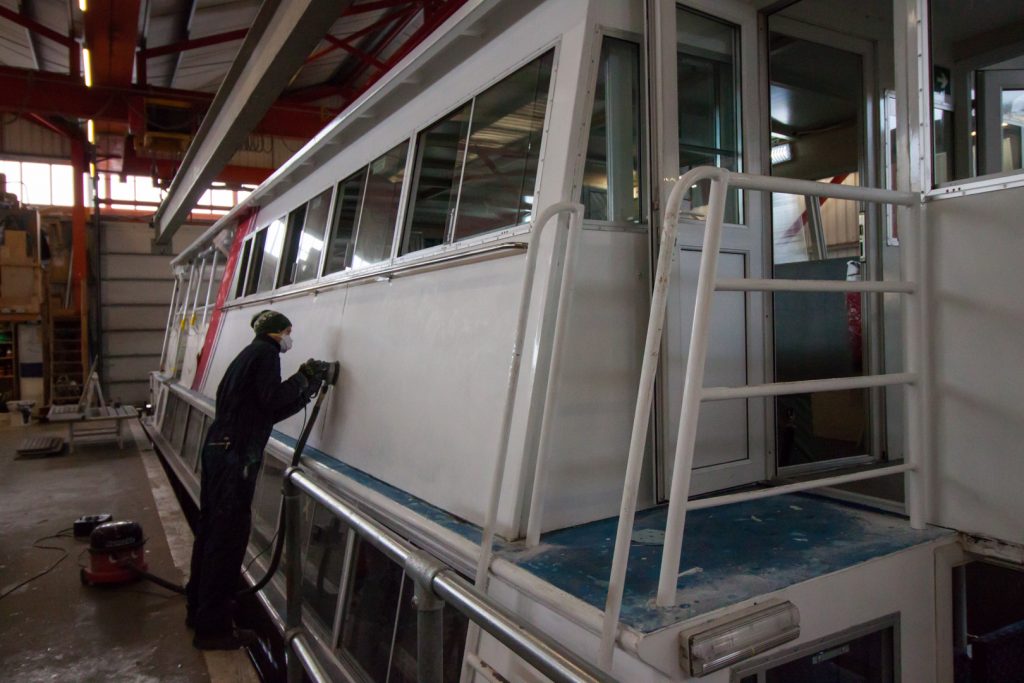 We are sure you will raise a glass to another big change that is set to happen in early 2018 – enlarging the bar area of the Vintage Broadsman.  We decided to increase the bar capacity to give an even better experience on our  popular boogie and jazz nights as well as private charters when the bar can get quite busy.
Before any of that work can happen the Vintage Broadsman is being prepared as a wonderful festive grotto for our ever popular Santa Cruises – which sold out more than two weeks ago.  Everyone is looking forward to welcoming Santa!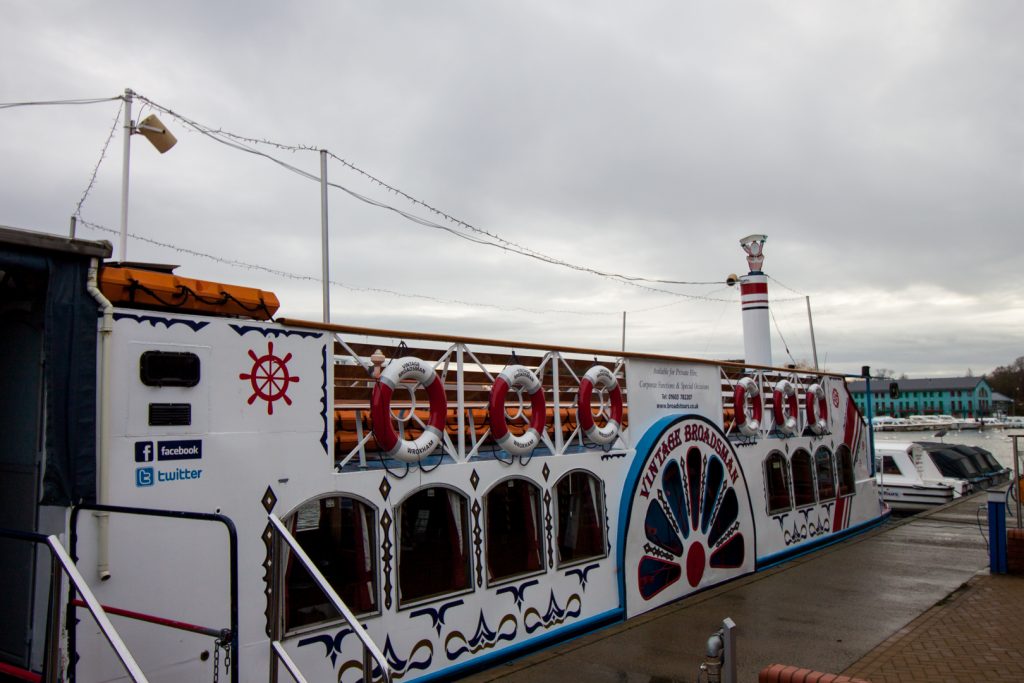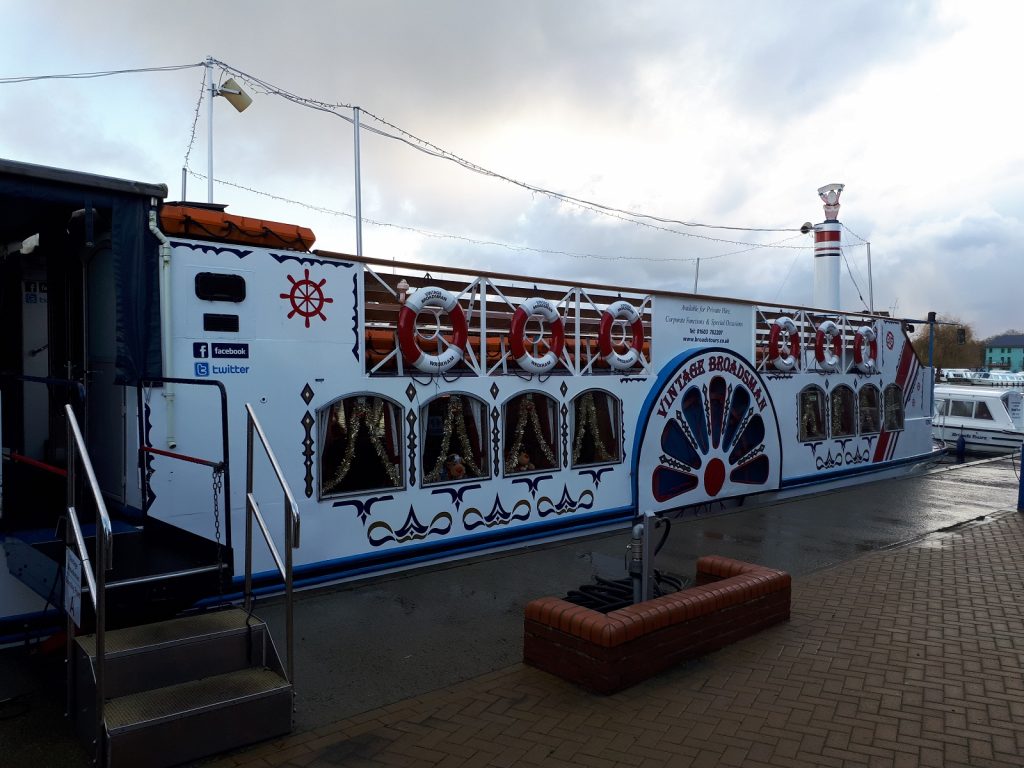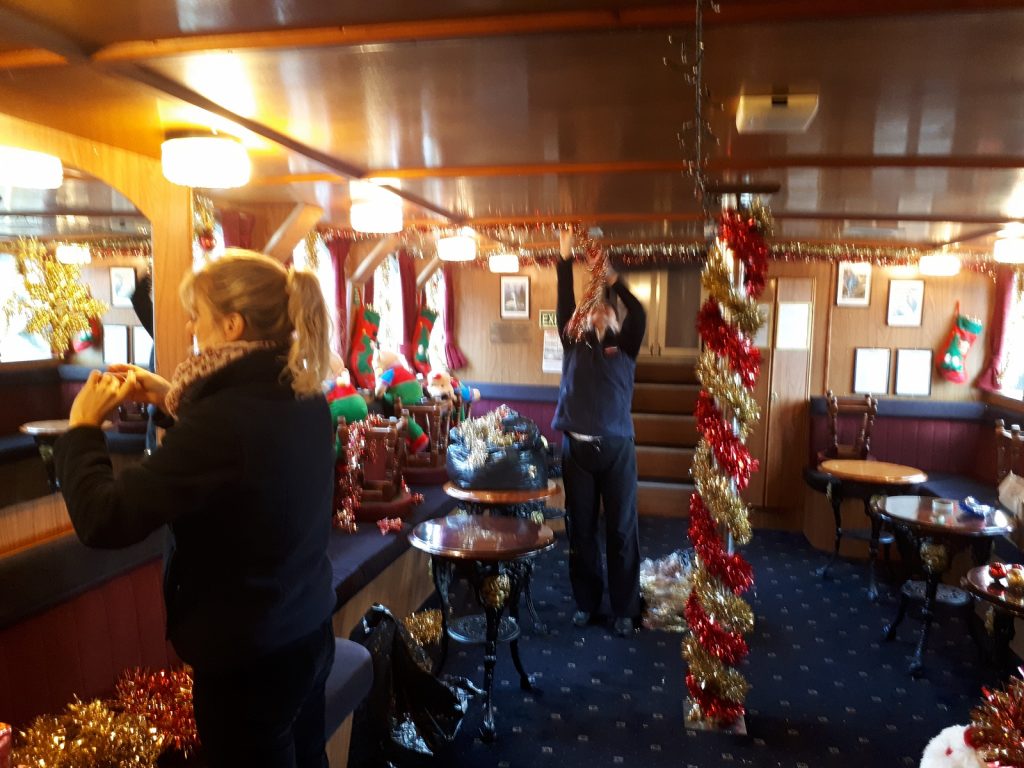 All the trip boats will be given a fresh lick of paint where necessary and the Belle of the Broads is also having its roof sealed.
Keeping our day boats in tip top condition is another priority and they are being sanded and painted, including treating the decks with non-slip paint.  Some of the canopies are being replaced too.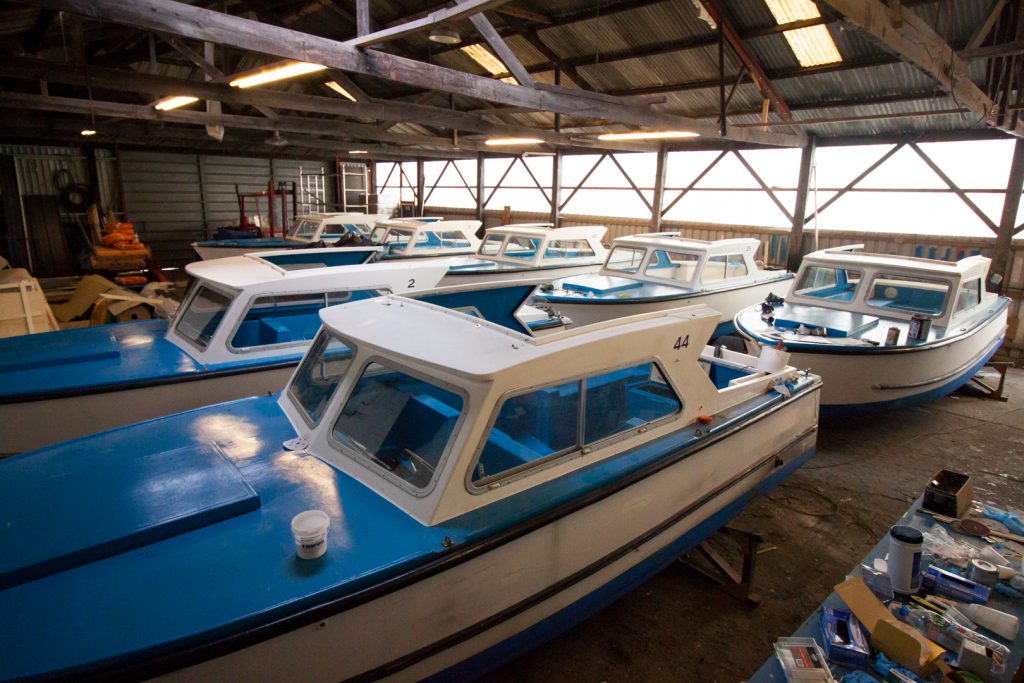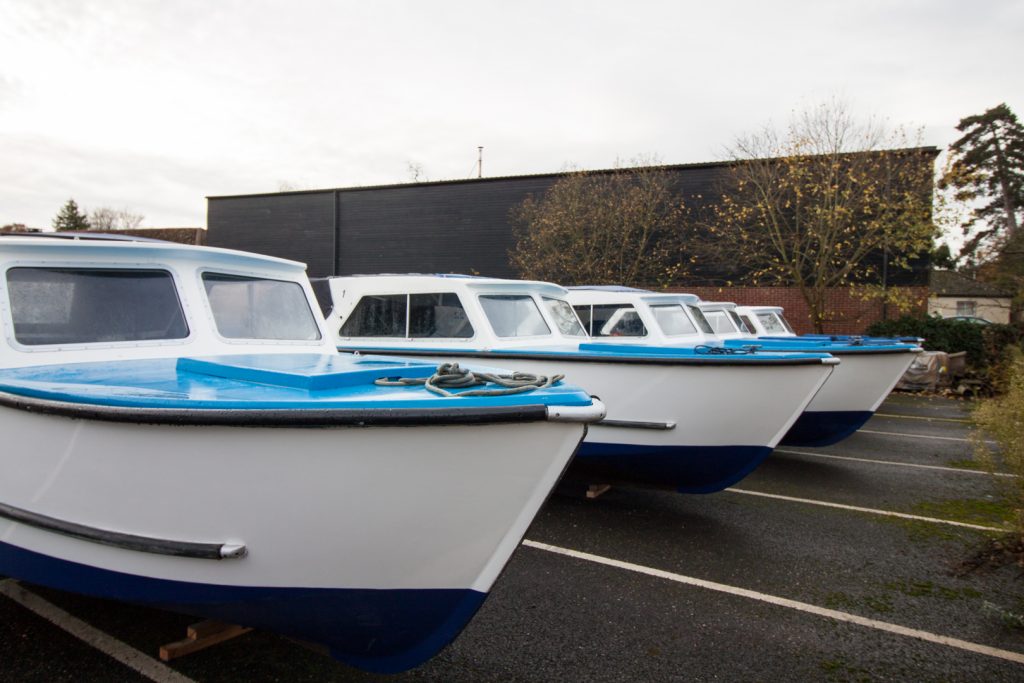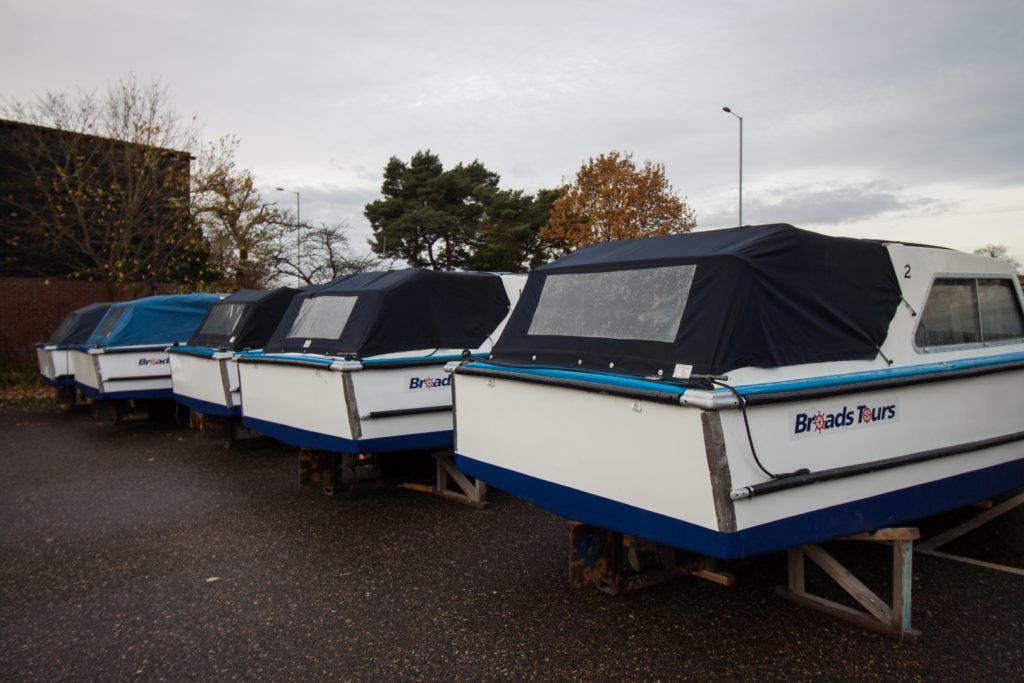 We look  forward to showing you all our hard work next season!