This is the dramatic moment a Great Crested Grebe entered a vicious fight with a rival male to protect its young on Salhouse Broad.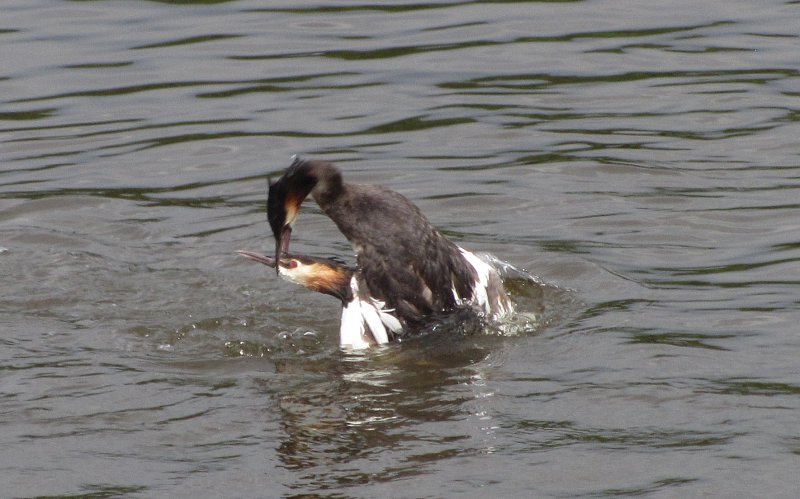 One of our skippers Oli who saw the unusual behaviour unfold on one of his boat trips, along with surprised passengers and fellow skipper Richard, explained: "A male Great Crested Grebe began to attack a female Grebe and her young. The father of the young had to move fast to protect them and entered into a really serious fight which involved several bouts of 'face offs' and attacks. Both Richard and I grabbed our cameras. Richard got an excellent video of the behaviour and I managed to take some still photos (as shown below).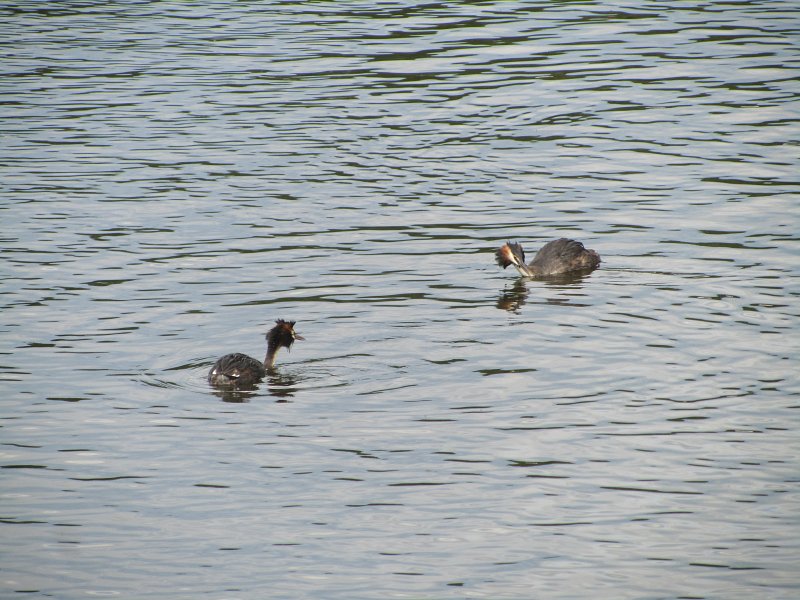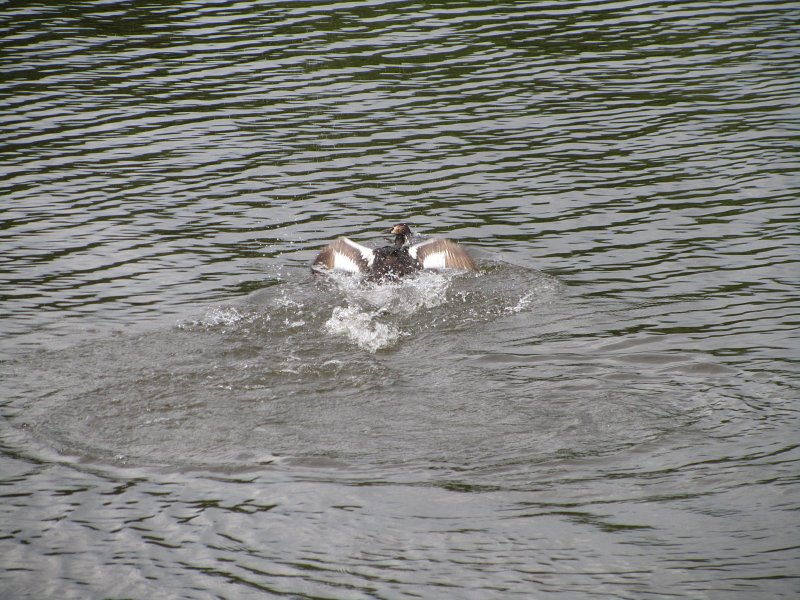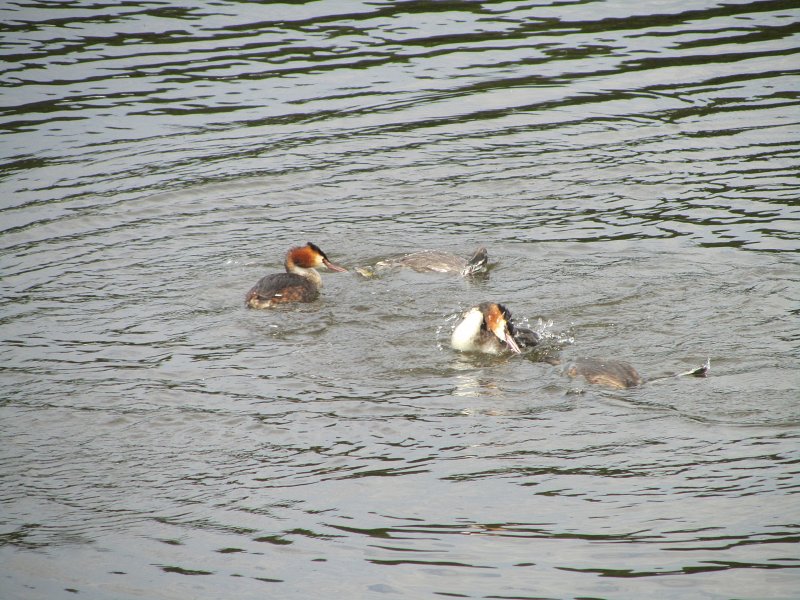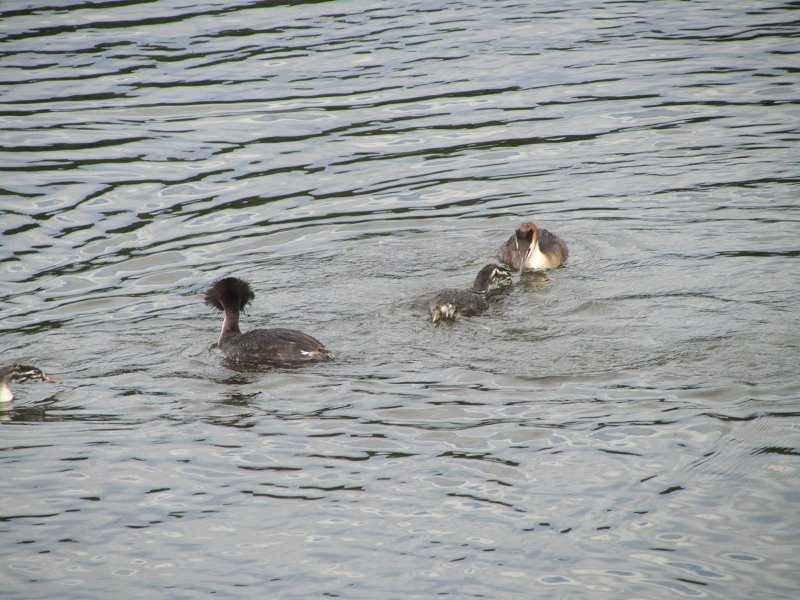 "Over the next few days the other skippers and I witnessed several more fights between the Grebes and sadly one of the 'Greblets' was lost in this activity. The good news is that the aggressive male has now backed off and the remaining 'Greblet' is doing well.
"This is really unusual behaviour and no-one I have spoken to has ever seen this kind of thing before. We always think of Grebes as peaceful, elegant birds and this has put a whole new light on how we view them! Our best guess for the reason for the fights is that they were based on territory or breeding rights, but we would love to hear from anyone who could offer a better explanation."
You can view the fight between the two males on this video:-
In more positive news the single 'Greblet' at the bottom end of Salhouse Broad is becoming increasingly independent. Earlier in the month we reported that the Greblet was diving and catching fish for itself and it is now venturing further than ever before as it has been spotted fishing a good half mile down river of Salhoue Broad near Woodbastwick Hall.
Our trip boat – The Cordon Rouge – seems to be a real hit with wildlife. Last month we reported that Swallows were feeding their young on top of the boat and now we have had another magical moment aboard this lovely vessel. A huge Brown Hawker dragonfly settling on the Cordon Rouge's railings as shown on this magnificent picture taken by skipper, Tobi!
We are seeing a lot of dragonflys and damselflies on the river lately due to the hot, sunny weather and this close encounter was the cherry on the cake.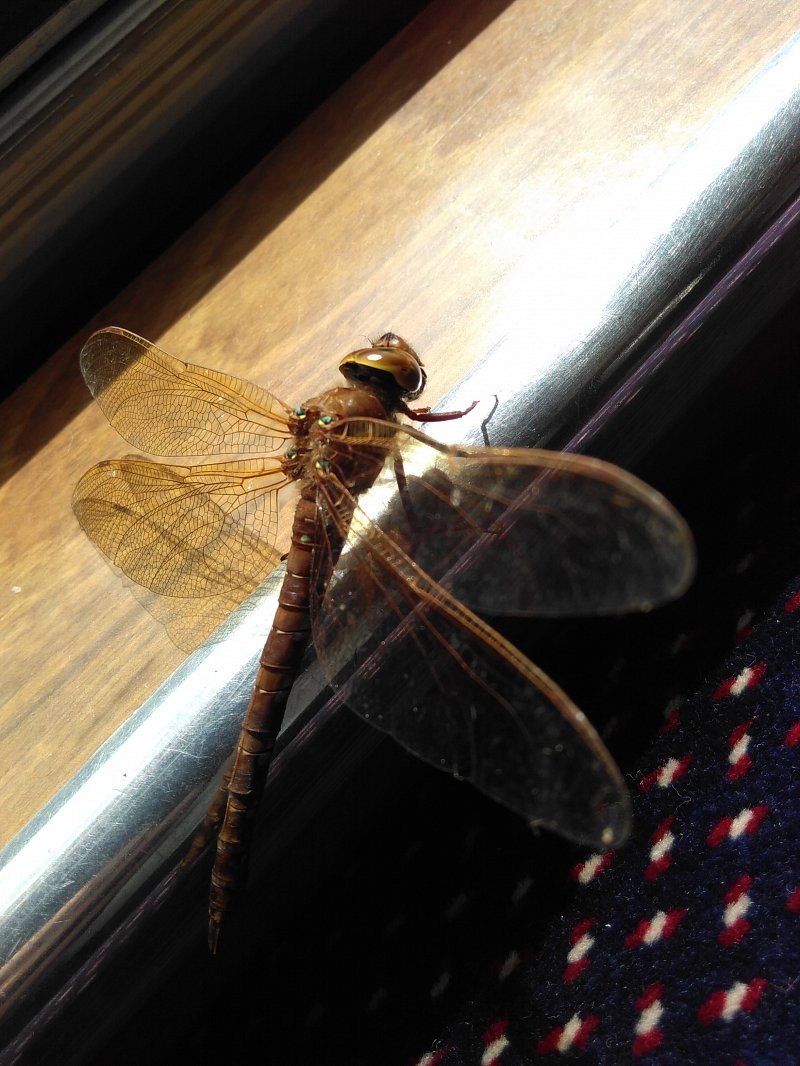 On the subject of Swallows, large numbers of these agile birds are feeding vigorously on Wroxham Broad, in order to build up their calories before embarking on their epic journey back to Africa. We see particularly large numbers on cloudy days, when there are more insects to catch on the water.
We are also seeing more Cormorants than usual on Wroxham Island and Salhoue Broad. These protected sea birds, which have come inland to feed on the Broad's plentiful fish supply, are being regularly spotted drying their wings on treetops after fishing.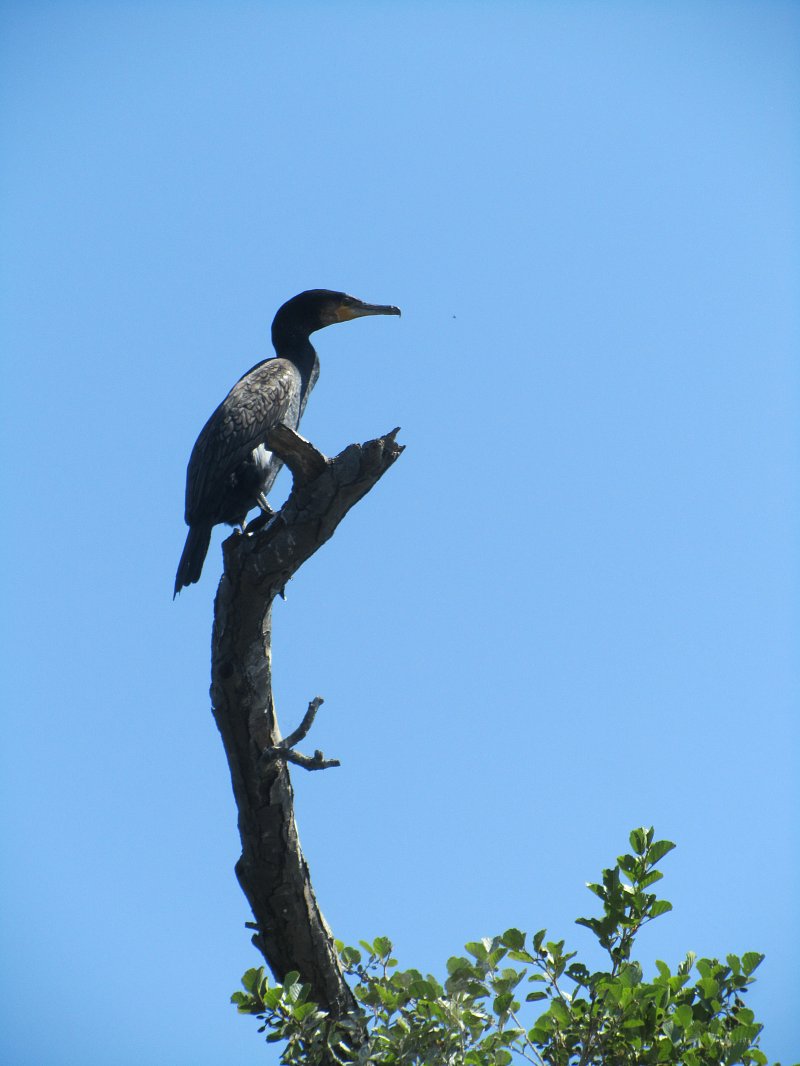 Cormorants exhibit this behavior because unlike ducks, for example, they do not have oil glands to waterproof their feathers and so have to dry them out after fishing. It is thought that Cormorants lack oil glands in order to avoid catching air between their feathers, which would prevent them from diving as deeply or quickly through the water when at sea.
The Broads most majestic bird of prey, the Marsh Harrier, has been spotted around Decoy Staithe in the parish of Woodbastick by our skipper James recently. The largest of the harriers, it can be recognised by its long tail and light flight with wings held in a shallow 'V'. The bird has made a remarkable comeback after being mercilessly persecuted for many years – but aside from being a magnificent sight – it is always reassuring to see as the raptor as its conservation status remains on the Amber watch list.
Finally Skipper Richard and crew Krissy and their passengers had a lovely view of an otter swimming across the entrance to Wroxham Broad a few days ago. It was a really special moment for Krissy as it was her first otter sighting in the area!
Written by Oliver Franzen
Share your photos
If you have taken any wildlife pictures on our trips we would love to share them on this blog. Simply send them to info@broads.co.uk or via Twitter @BroadsTours or Facebook by searching Broads Tours or Instagram norfolk_broads_direct