Our regular timetable of river trips may have finished for the season but you can see the Broads transformed into a winter wonderland by joining our Festive Mince Pie and Mulled wine cruises (on 8 & 15 December) or hiring a dayboat or heated day cruiser (Monday to Friday, daylight hours, weather permitting) from us.

The Broads become a starkly beautiful wilderness with very little other boat traffic at this time of year.  Better still, this encourages shy wildlife to come out into the open – making it a great time to spot these species as well as overwintering wildfowl.
One of our favourite things to watch is a family of Little Grebes living near the downstream entrance to Wroxham Broad.  Little Grebes (known as Dabchicks in Norfolk) are a much smaller relative of the more common Great Crested Grebe.  As they are very shy birds we never see them during the main tourist season but they return to the same spot each year in the winter.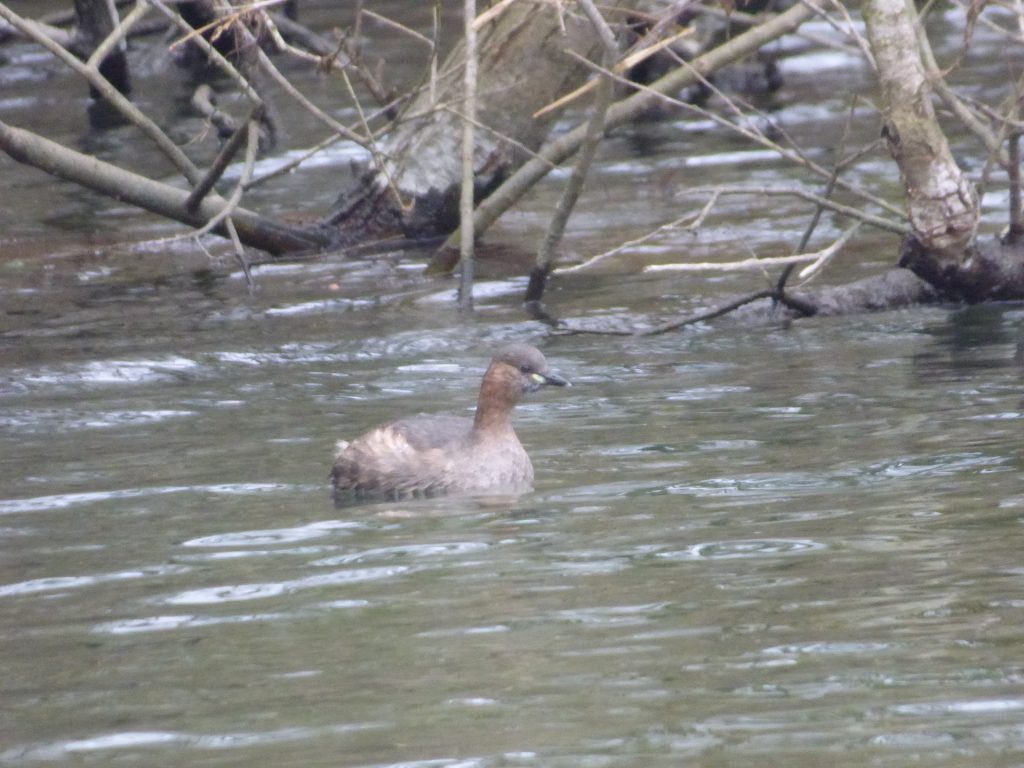 One of our skippers, Oli, explained: "We got our first sighting of Little Grebes in early November.  It's always a great feeling when you see them again after they have been hiding away all season.
"Throughout November the Little Grebes have been getting braver and increasing in numbers.  We are now spotting groups of at least six Little Grebes fishing in the downstream entrance to Wroxham Broad and the nearby S Bend on the river."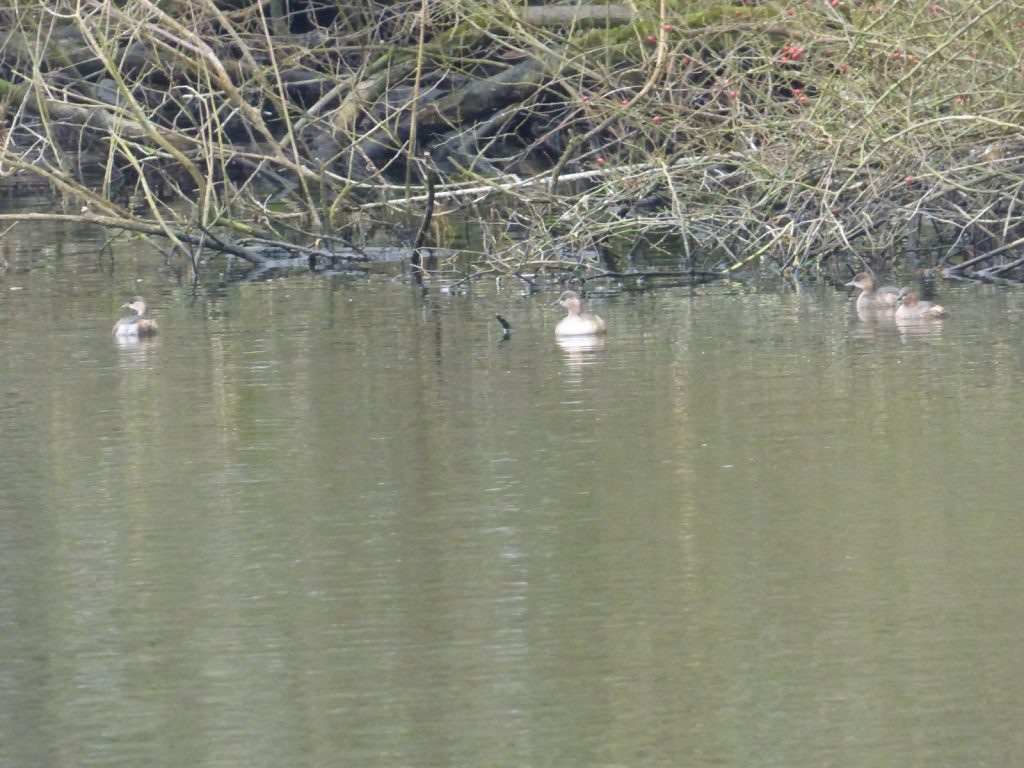 Another welcome change is a growing number of Coots on Salhouse Broad.  In last month's blog we reported that, having been almost entirely absent from the area throughout the summer, the first few Coots had returned to the broad (a big relief since their population has crashed in recent years).
The great news is that the population of Coots on Salhouse Broad has continued to grow and there are now dozens of the birds on the broad.  This is especially welcome as the birds have a special place in our hearts because they were immortalised in Arthur Ransome's Swallows and Amazons book 'Coot Club' that was set on the Broads.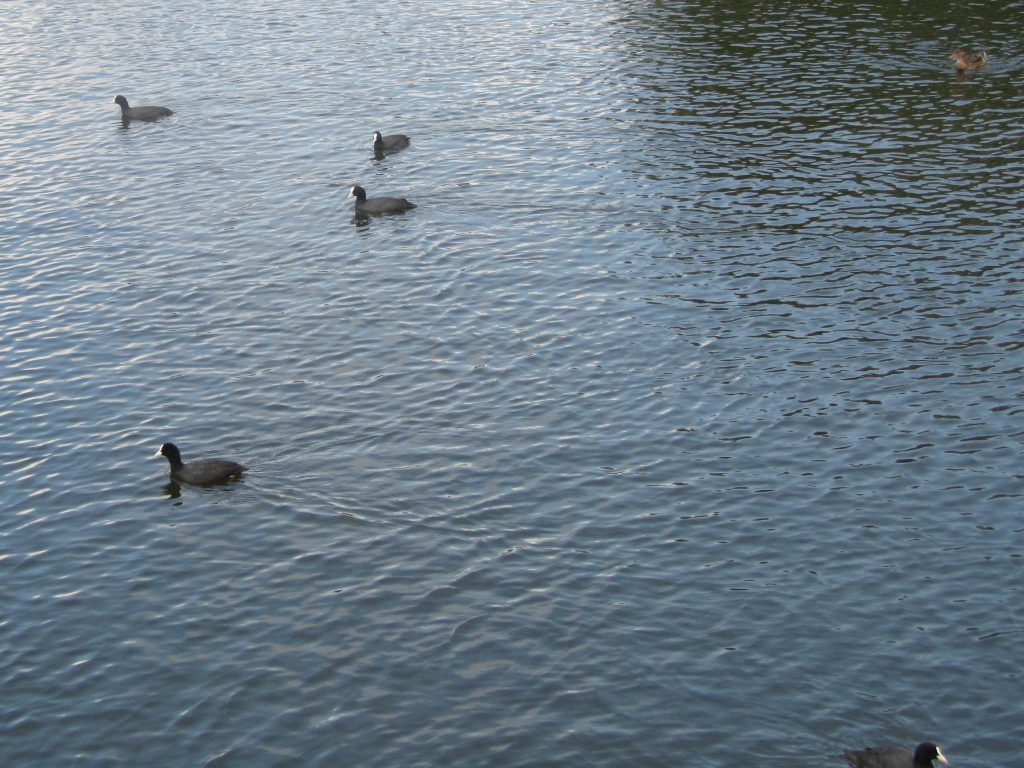 We are also pleased that more and more Tufted Ducks are returning to Salhouse Broad.  The deep diving and rather shy ducks migrate to Salhouse Broad each year from Russia, Siberia and other places in northern Europe to avoid the freezing conditions.  They stay with us until the spring and then return home to breed.
Tufted Ducks are also interesting birds to watch.  While the male Tufted Duck looks splendid with black and white plumage and a wonderful tuft on their head, the females are rather drab and lack the tuft all together!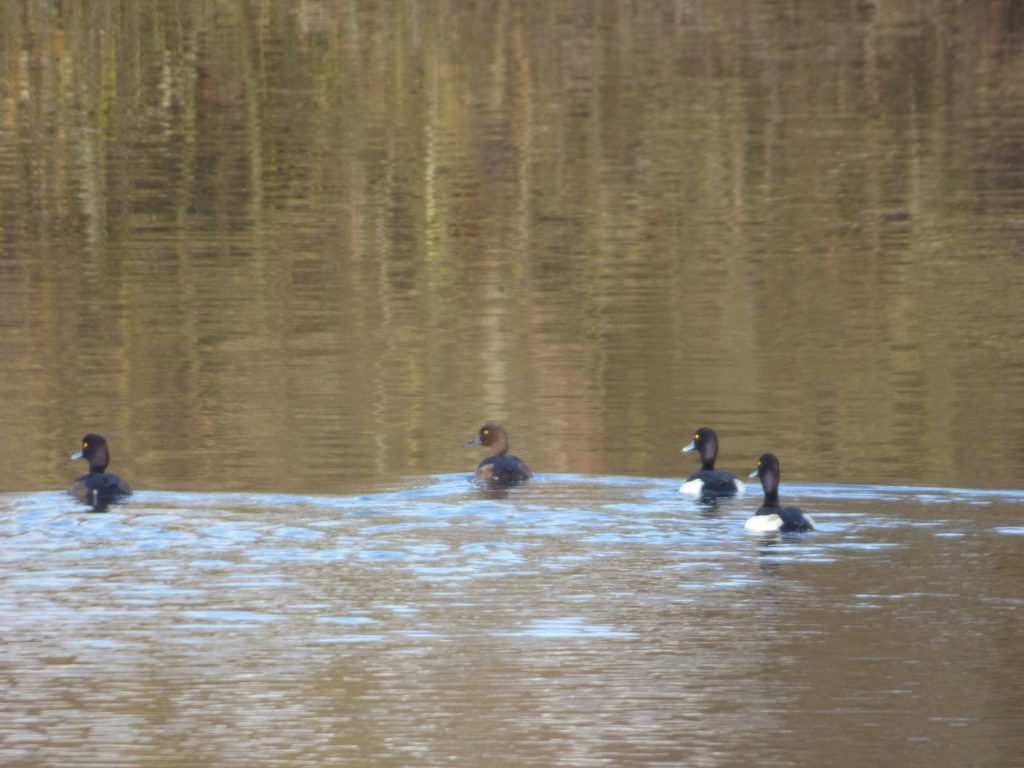 As mentioned in our previous blog the quieter conditions are continuing to encourage two of our passengers' favourite species – otters and kingfishers – to come out into the open. We are also getting good glimpses of birds of prey including a buzzard flying across the river just in front of our boat, marsh harriers gliding over reedbeds and kestrels hovering over Wroxham Island.
To book your place on a festive cruise or for more information on hiring day boats book online.