One of the questions we are often asked by our customers is what do you do in the winter?
Of course, many of the boats are lifted from the water during the winter months, but that doesn't mean our staff don't have plenty to do.
Far from a restful time for us, the cooler months signal that it is time for us to pop on our overalls and get started with our winter maintenance and get up to date with our annual trading and vessel inspections.
Trip boat winterisation
Our large trips each have their turn out of the water, and their annual inspections. This year the Vintage Broadsman has enjoyed a fresh lick of paint and some general winter maintenance, so she is looking her best in advance of the many private events we already have booked for 2020.
The Cordon Rouge and the Queen of The Broads have also been craned out of the water and have enjoyed their annual spruce up, carried out within our onsite boat shed, although we do have to take an office window out in order to fit the Queen of the Broads in!
The hulls of the trip boats have been cleaned and painted with antifouling, which will prevent weeds from growing on the as the season progresses and are now back in the water ready for February half term fun! Did you know that "children go free" between Monday 17th February 2019 and Sunday 23rd February 2020 on our river trips? You can read more on our Broads events page.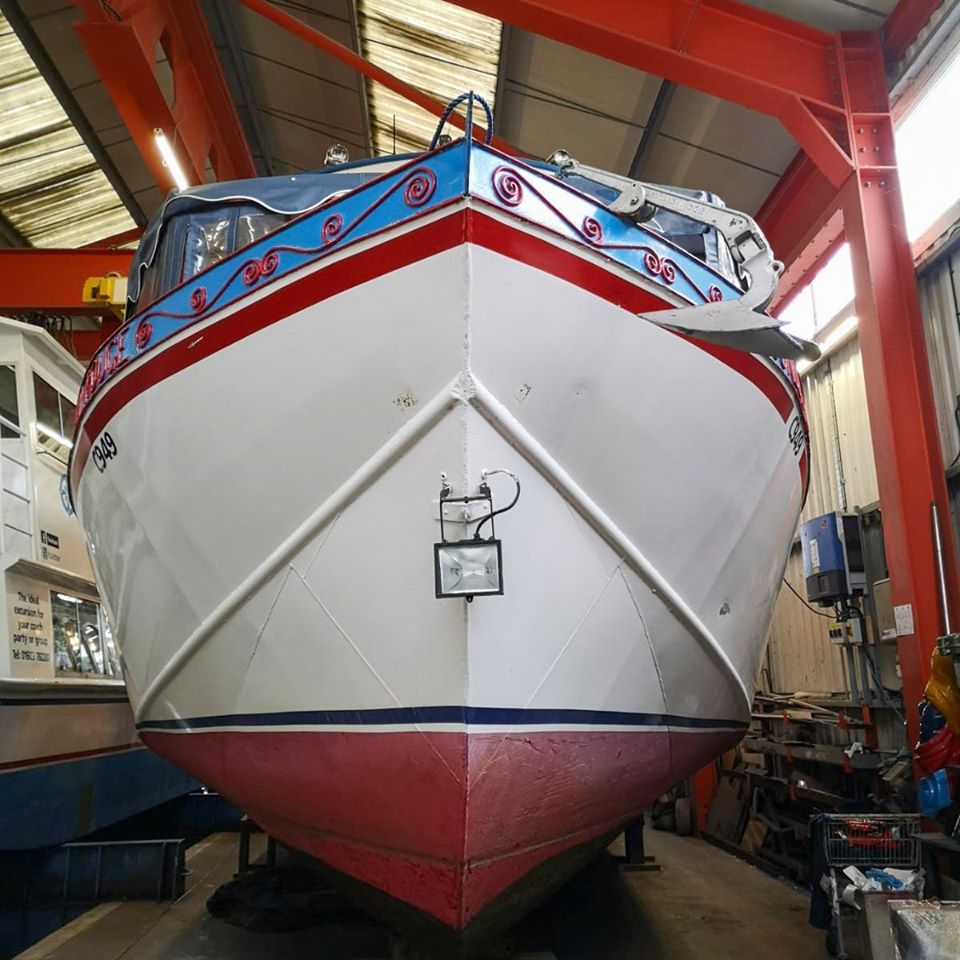 Day boat winterisation
The day boats have also lifted from the water and given some much needed TLC following a successful season. They have been cleaned, sanded and re-painted and have also been treated with anti-slip deck paint. Limited day boat hire is currently available but from the end of March, all of our day boats will be back in the water ready to welcome in the new season.
*Please be aware due to Storm Dennis we may have to reluctantly decide to not run boat trips on Monday, safety always comes first. If you're planning a visit, we recommend checking our Facebook page first.