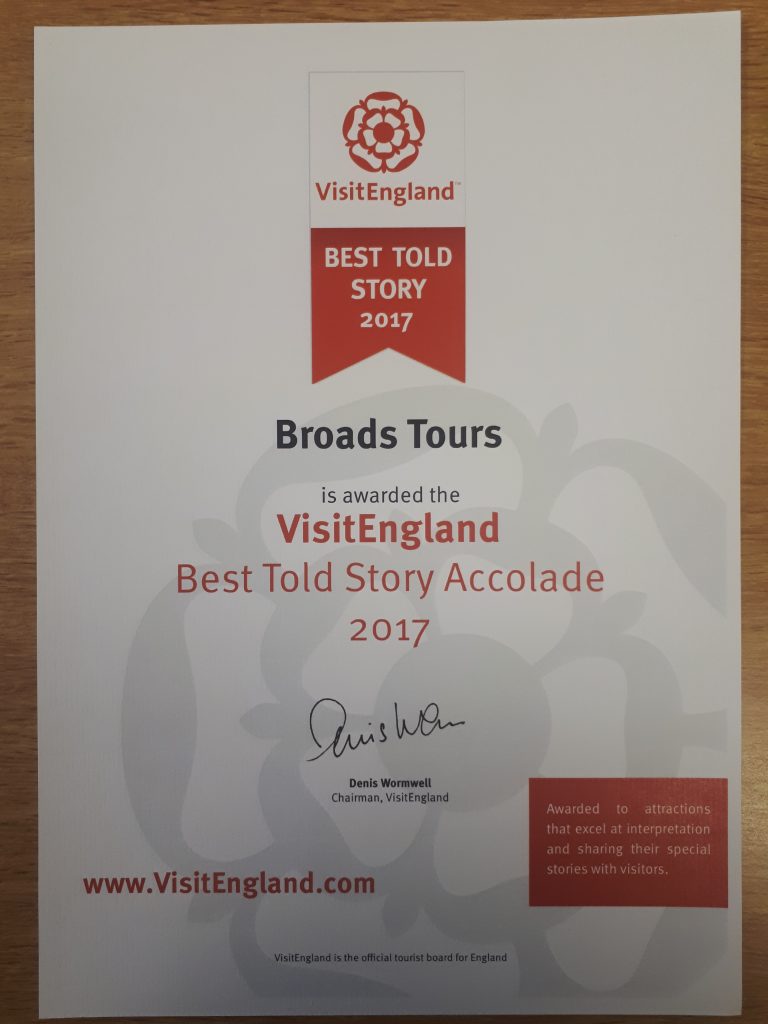 We are all so excited to be one of only 86 visitor attractions in England to have been awarded a Visit England special accolade!  We have just received the Best Told Story 2017 award.
All of our passenger boat skippers do a fantastic job bringing the Story of the Broads alive for our visitors via their wonderful commentaries.
The accolades are awarded based on the score that attractions achieve during their visit by a VisitEngland assessor.  We were assessed as a Visit England Quality Assured Tour on 26th May 2017.  The assessor took a trip on the Queen of the Broads.  Overall, we scored 90% which is fantastic.  What is even more rewarding is that we scored 97% for the actual tour, 100% for cleanliness and 100% for our wonderful staff!
To find out more about the Visit England accolades please see the Visit England website here https://www.visitbritain.org/visitengland-announces-winners-attractions-accolades
Take a look at our full report here!