---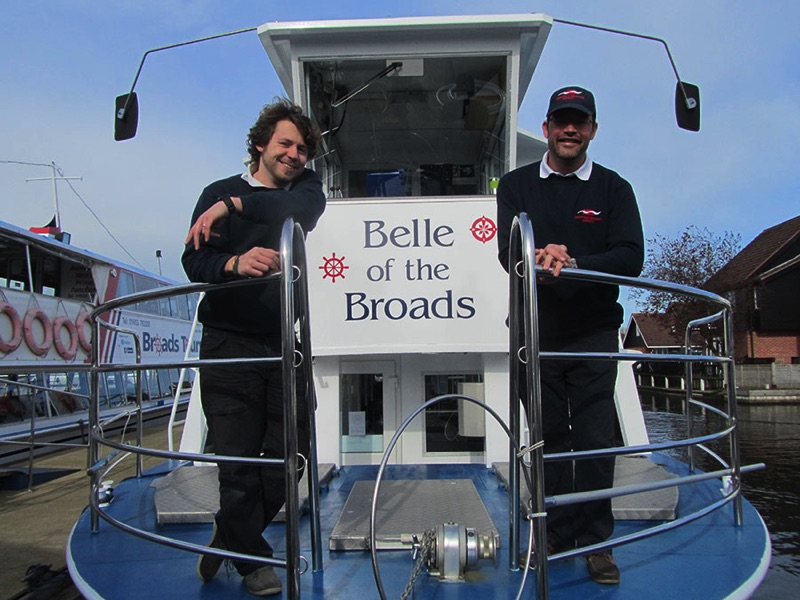 With snow falling on the 26th April it's hard to believe that we are in late April. Fortunately the cold weather doesn't seem to be discouraging our abundant wildlife, which is still busily nesting and rearing their young, even if the plant life is a little 'behind' for this time of year.
Nesting birds are becoming more prevalent and we are still watching the Greylag and Canada Geese with great expectation. One very cute brood of Greylags are delighting tourists and seem to be spending most of their time grazing the lawns of Wroxham gardens.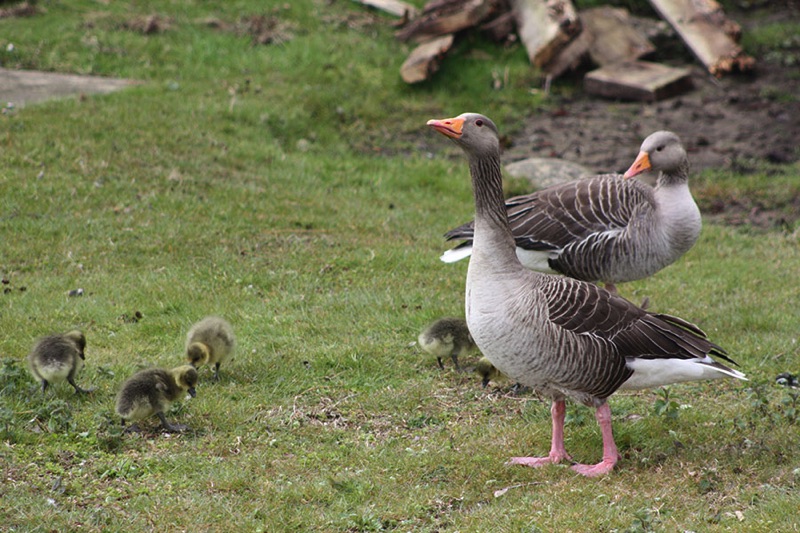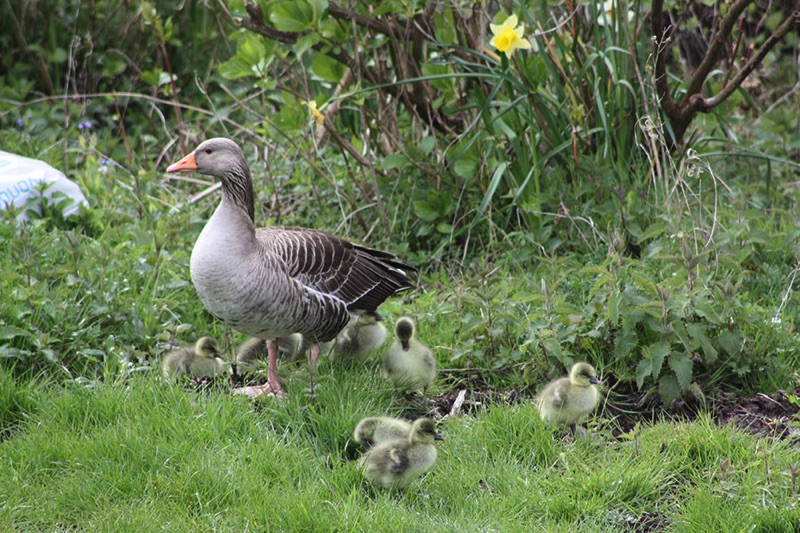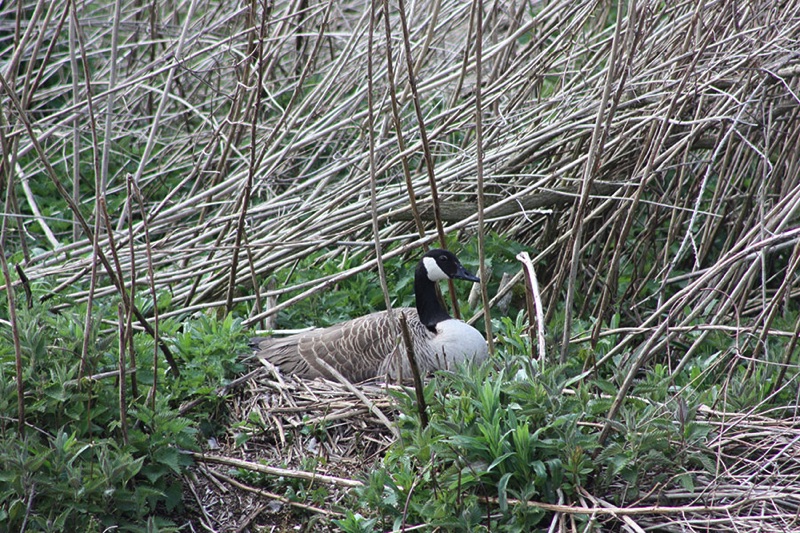 Animal behaviour is always an exciting topic, and wonderful to see. In one garden, we spied a swan going about nesting behaviour: whether the pair here are building or not is another matter, but it doesn't stop the birds feeling broody and acting upon it!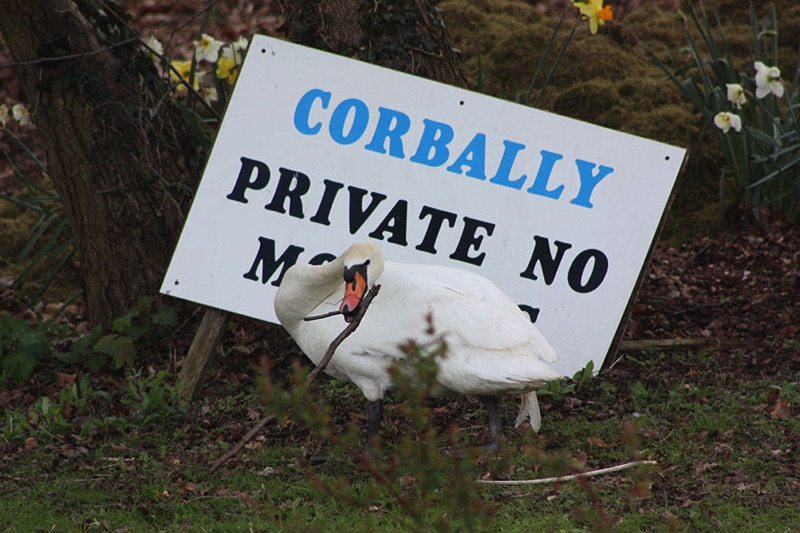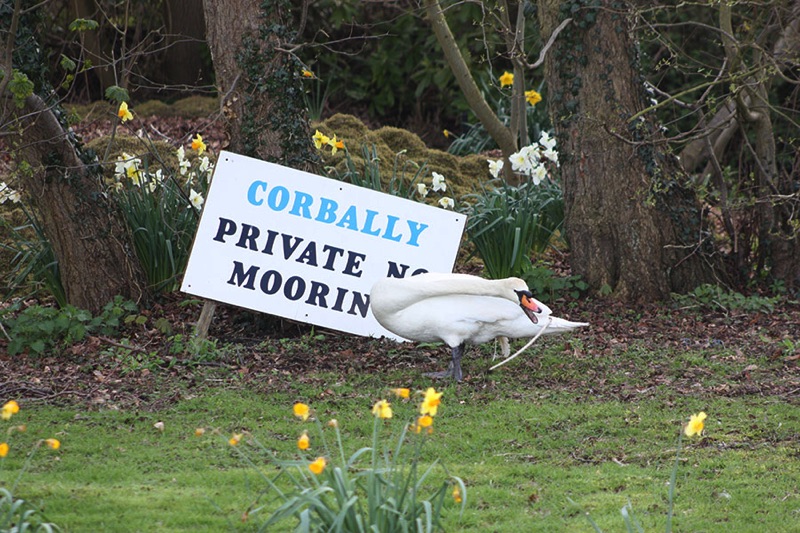 We have had high water recently which can play havoc with some nesting birds. Although the Coots and Grebes are not usually bothered by this problem because they build floating nests, one pair of Great Crested Grebes struggled slightly when their nest became suspended. They are back on track now and continue to build up their nest with gusto.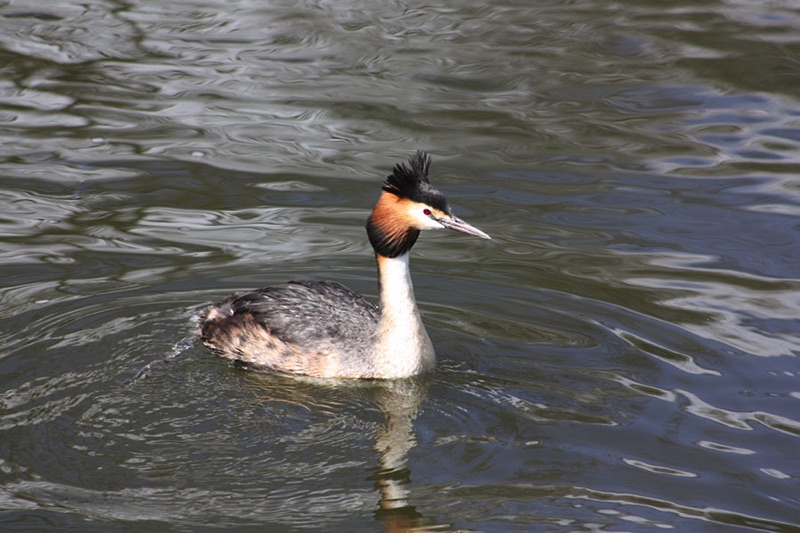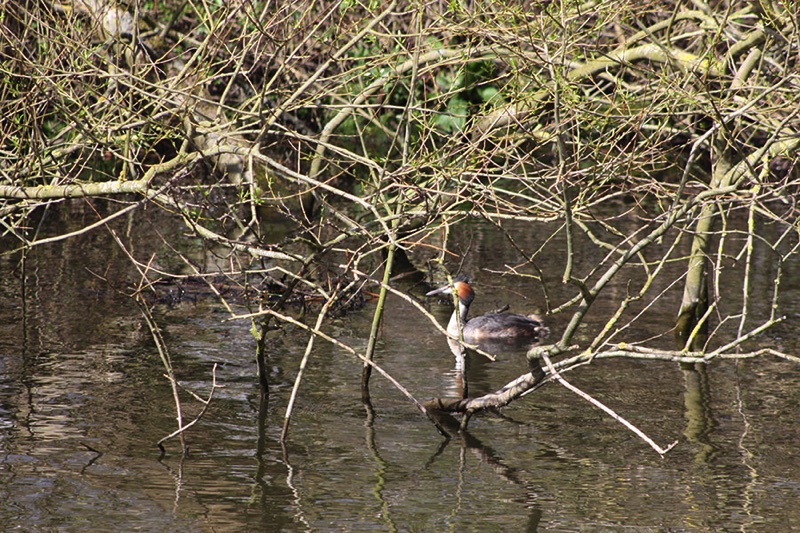 The arrival of migratory birds signals the start of spring (even if the current weather doesn't) and we recently reported that Swallows were flourishing on Wroxham Broad. This week House Martins have joined the Swallows, although they can be difficult to set apart: look for the white patch on the House Martin's rump and a forked, shorter tail than on Swallows.
Overcast days seem to be best for seeing both Swallows and House Martins amazing acrobatics as they zoom low over the water, picking up insects. Another aerial acrobat taking to our skies is the Common Tern, which has recently arrived from Africa to make its summer home on Hoveton Great Broad.
Despite being as large as Wroxham Broad, Hoveton Great Broad has been cut off from boat traffic for more than a century and makes a wonderful wildlife sanctuary for Common Terns as well as many other species.
A visit to the reserve is highly recommended. You can spot the Terns nesting on a special floating platform from a bird hide along a kilometre long nature trail. Visiting Hoveton Great Broad is an adventure in its self as it can only be reached by boat, giving it a wonderfully wild feel. We would recommend hiring one of our day boats from Wroxham and mooring up at the reserve about 40 minutes downstream (check Hoveton Great Broad's opening times with us first.)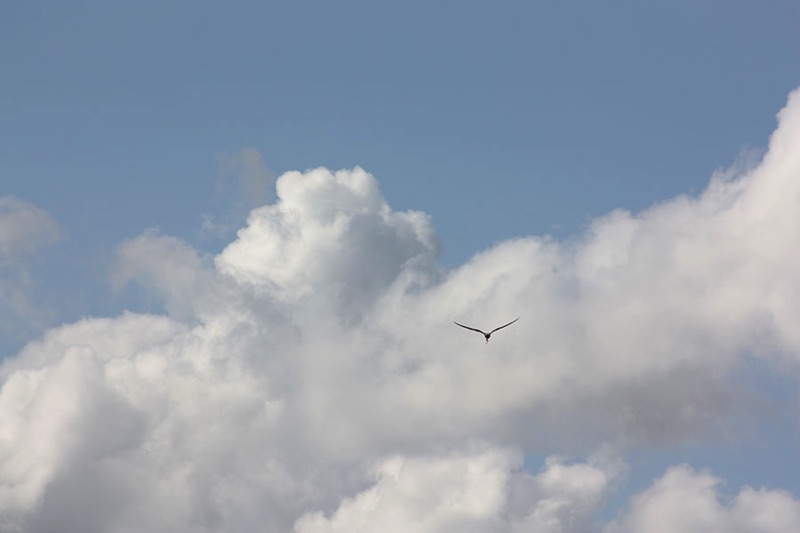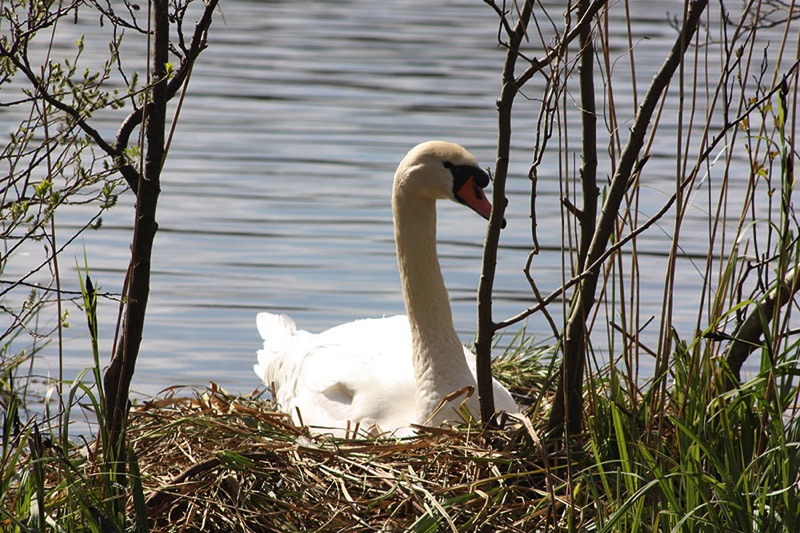 We have also been taking school field trips to Hoveton Great Broad recently and they have been captivated by this areas abundant wildlife. Hopefully we have done our bit for a new generation of nature lovers!
With the future in mind, The Hoveton Great Broad Restoration Project has recently attracted millions of pounds of European and Heritage Lottery funding to secure this area for many years to come. The project will see the broad, which has been badly silted up, being suction dredged so that plants can take root and to improve water quality. Also to improve water quality, fish will be temporarily removed from the broad because they eat water fleas, which in turn eat algae. With no fish to eat the water fleas their numbers will boom and more algae will be eaten, which will make the water much clearer in a process called biomanipulation.
Back on the river, our plants are doggedly coming to life despite the inclement weather. The white flowers of Black Thorn and Hawthorn are now being set against the bright yellowy-gold of the marsh marigold (come on you yellows!) which is also known as 'King cup' due to it's almost goblet shaped flowers.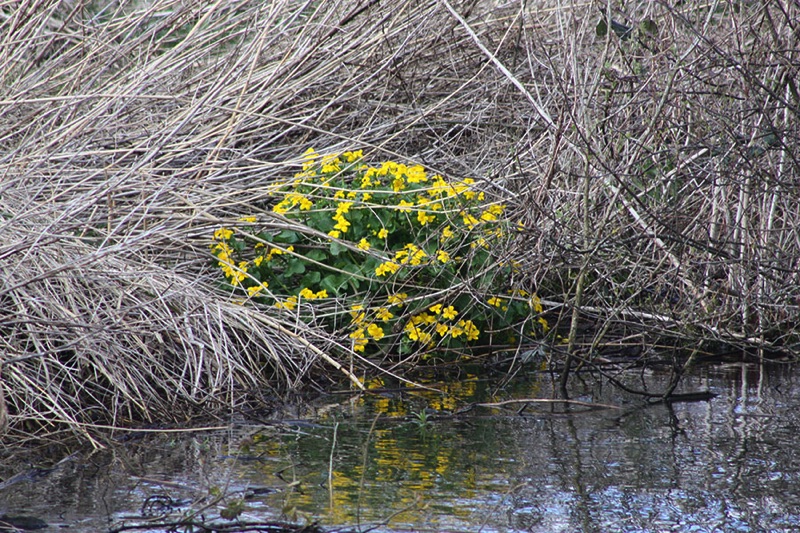 Other trees are starting to leaf too, with the fresh pale green leaves of oak, joining the willow, sycamore and birch. Soon the banks will be more green than brown and offer valuable cover for wildlife.