Just to give you a brief update, our three trainee skippers have been busy during the last couple of weeks with continued training, including fire safety training.
The firefighting course took place in Felixstowe and involved training with a variety of firefighting equipment, in mock set-ups to replicate different fire incidents.
We are very pleased to advise that David, Roy and Andrew successfully completed the course and are now qualified in basic firefighting.  The guys all agreed the fire training was very informative and an important part of the course, in order to ensure passenger safety.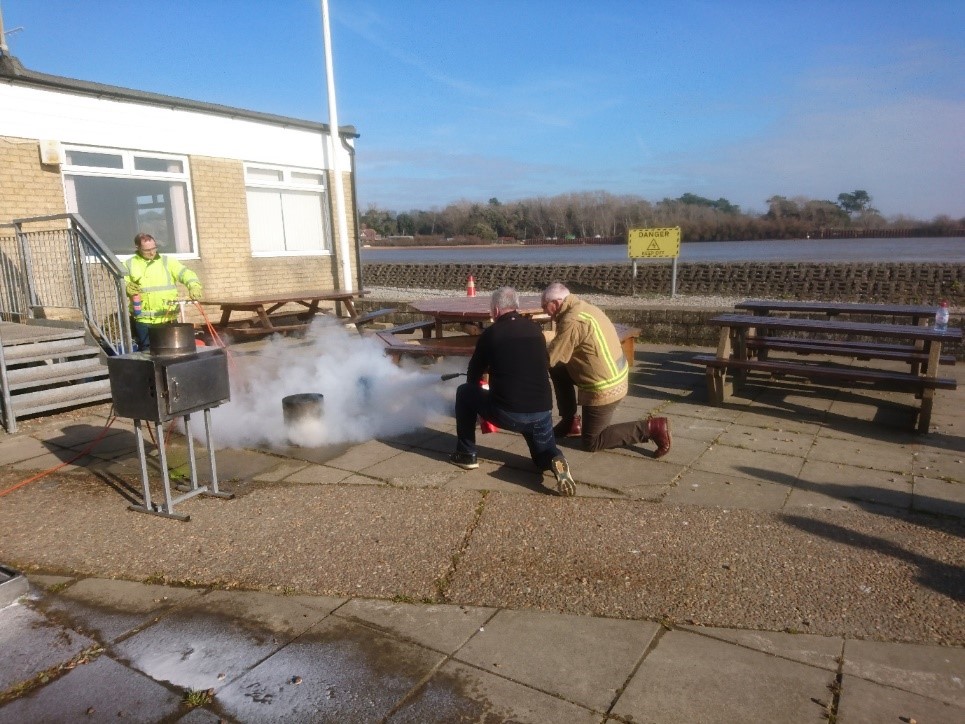 Patrick reported that he is very happy with how the training is progressing and David, Roy and Andrew, under Patrick's supervision, each took the helm of one of our passenger trip boats, Belle of the Broads, during the school half term week.
We will update you again in another couple of weeks.