We are excited to announce the return of our River Trips, commencing on the 20th July 2020.
Our much loved passenger trips are making a return, which we know will be music to the ears of so many of our long standing customers.
Offering a relaxed way to discover the Norfolk Broads, our trip boats have certainly been missed since we were forced to stop them earlier in the year.
Of course, in order to get them up and running again, some changes have had to be implemented.
How do I book a Broads river trip? 
You will be able to book online on our river trips page or via our phone number, 01603 782207.
Reservations will be made per "social bubble group" which will be available for up to 8, dependant on availability and your chosen vessel.
You can view the new layout plans right here;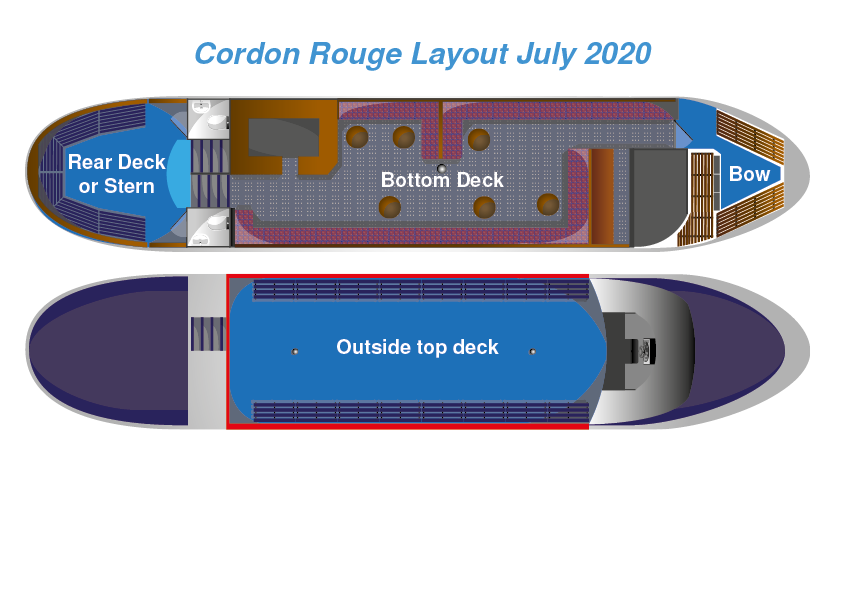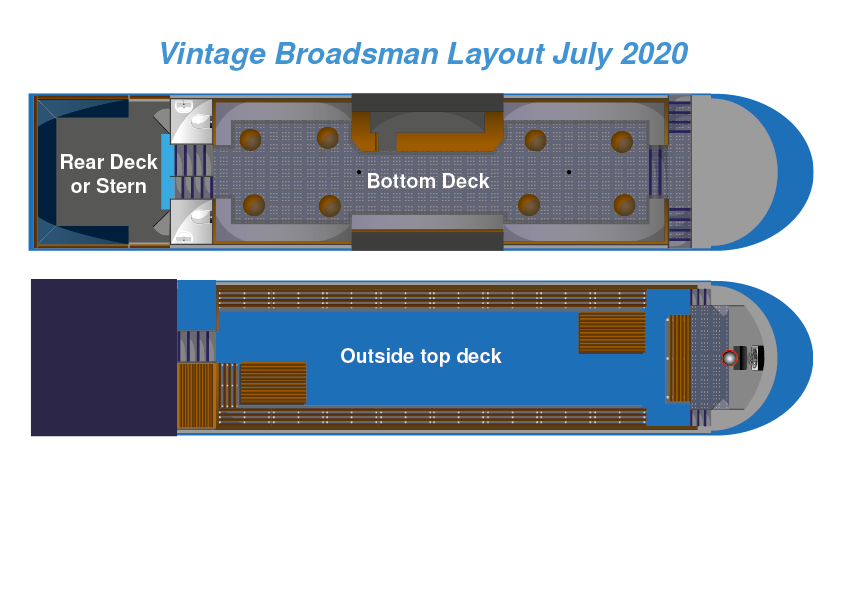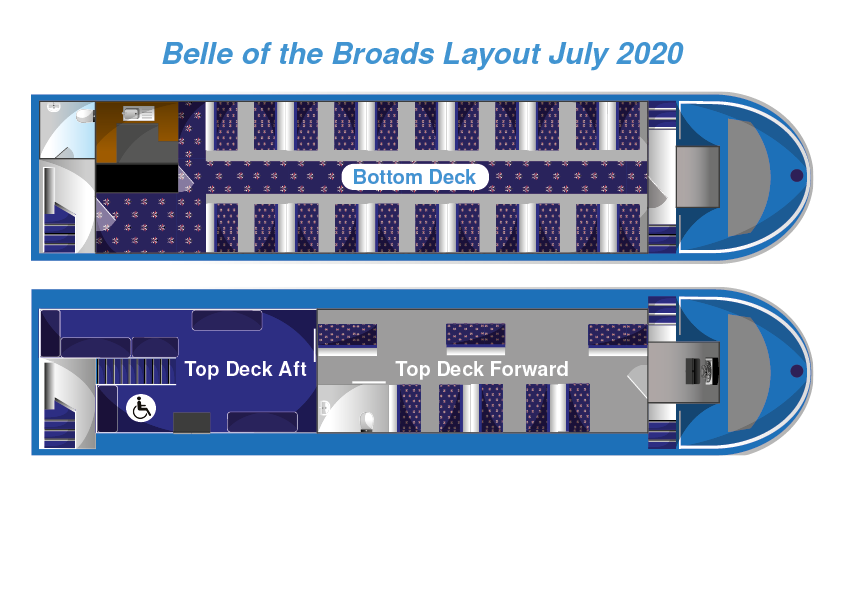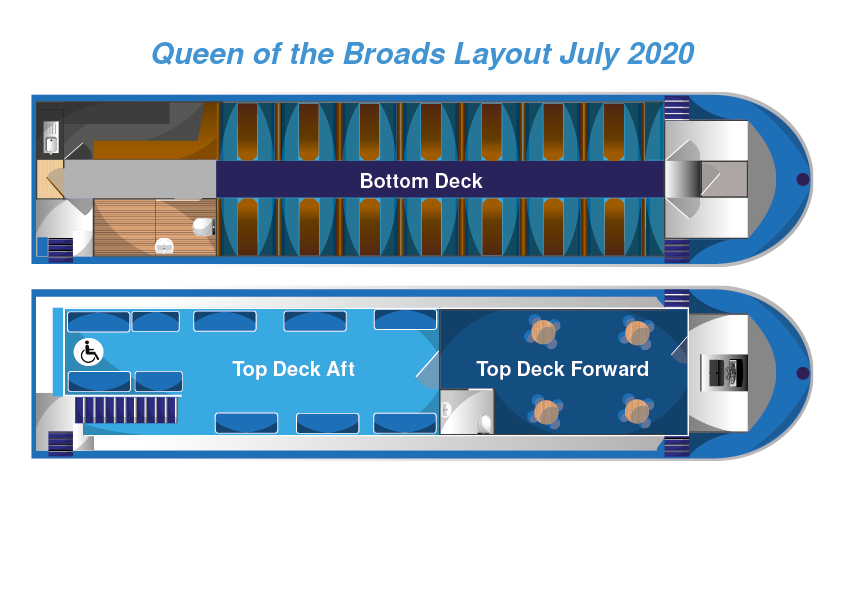 Will the onboard experience be very different? 
Naturally, some parts of the trip may feel a little different. There will be social distancing measures in place and it is mandatory to wear face coverings onboard, unless you have a medical condition that prevents you from doing so or are under 11 years old.
Light refreshments will be served on board via table service only. We have also introduced contactless payments on the trips and we actively encourage you to use this method whilst on board.
Whilst we have made adjustments, we have tried to preserve as much of our well loved trips as possible. You will still be able to enjoy a full commentary and our skippers will ensure you don't miss a thing!  The Broads are full of wildlife right now, so it's a perfect time to visit.
I use a wheelchair, can this be accommodated?
Due to the governments social distancing requirements which call for additional space, wheelchairs can only be accommodated on The Queen of the Broads and the Belle of the Broads right now. Currently we only have enough capacity for ONE wheelchair party on each scheduled trip. Party sizes are a maximum of 3 people on the Belle of the Broads and 6 people on the Queen of the Broads. These must be pre-booked the day before the trip is due to depart at the latest – please book online or call our team on 01603 782207 to book your place.
How often are your river trips running? 
Initially our trips will be running daily, four times a day. They will be available for 1.5 hour or 2 hour durations.
Can I bring my dog on your River Trips? 
Small well behaved dogs are  more than welcome, for just £2 each. Space restrictions in walkways mean that we can't accommodate large dogs at this time.
How do boarding times work?
Please do stick to your designated boarding time as displayed at the Passenger Trip Boat boarding area, and follow instructions given by staff members. Social distancing measures will also be in place for your safety.