As winter approaches and we prepare for our ever-popular Santa Cruises, Broads Tours is celebrating its most successful year yet! A record number of people have enjoyed both our dayboat hire and river trips this year – with an incredible 75,000 passengers taking a river trip between April and September – a figure that continues to rise with our scheduled trips running throughout October and coach parties welcome at all times of year.
It's also been a very interesting season –  having hosted many unusual events – and enjoyed magical and increasingly frequent encounters with otters and other wildlife.
Otters have made an amazing recovery after returning from virtual extinction on the Broads and we are seeing them on an almost daily basis this season.  This is probably helped by the fact that an otter family appear to have built their holt under Wroxham Bridge and are regularly spotted fishing in and around our boatyard.  The otters even moved into some of our boatshed last winter and marked their territory by leaving spraint on some of our ropes (yuk)!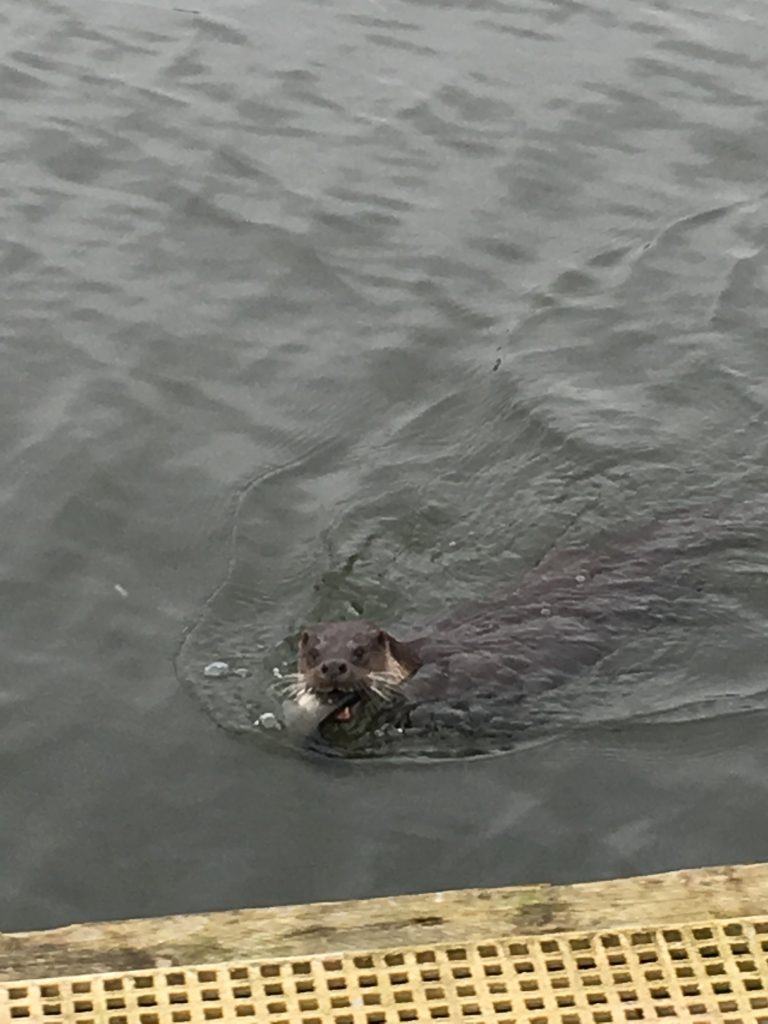 It's not just the otters that have delighted our customers and staff alike this year.  Other rare sightings from our boat trips and dayboats include Bitterns, Kingfishers, Little Egrets, Marsh Harriers, Mandarin ducks, Swallowtail Butterflies – which live nowhere else in the country – Norfolk Hawker Dragonflies and even a Bufflehead duck, which must have escaped from a private collection since they are only native to America!  See our nature blog for more information.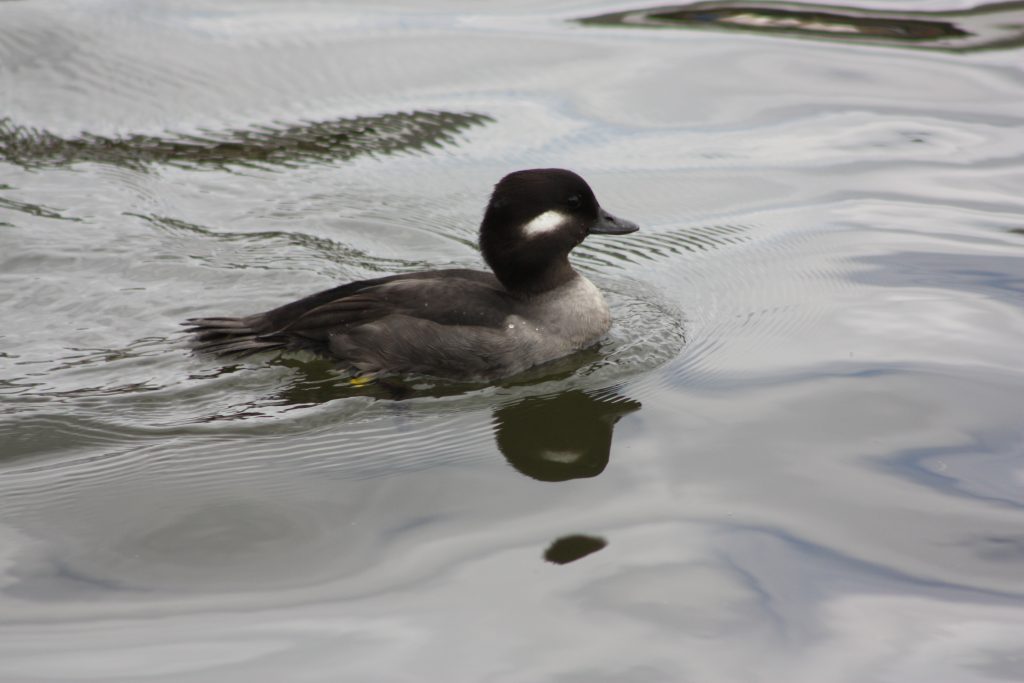 On a different note, we have hosted lots of equally colourful events on our trip boats. Some of this year's private charter highlights included wine tasting, a wedding, where the bride and groom reached the Queen of the Broads by horse-drawn cart, and the annual water procession for hundreds of Pilipino Catholic pilgrims who decorated three of our trip boats with banners and balloons and carried a shrine to the Virgin Mary. The procession certainly surprised a few people along the river!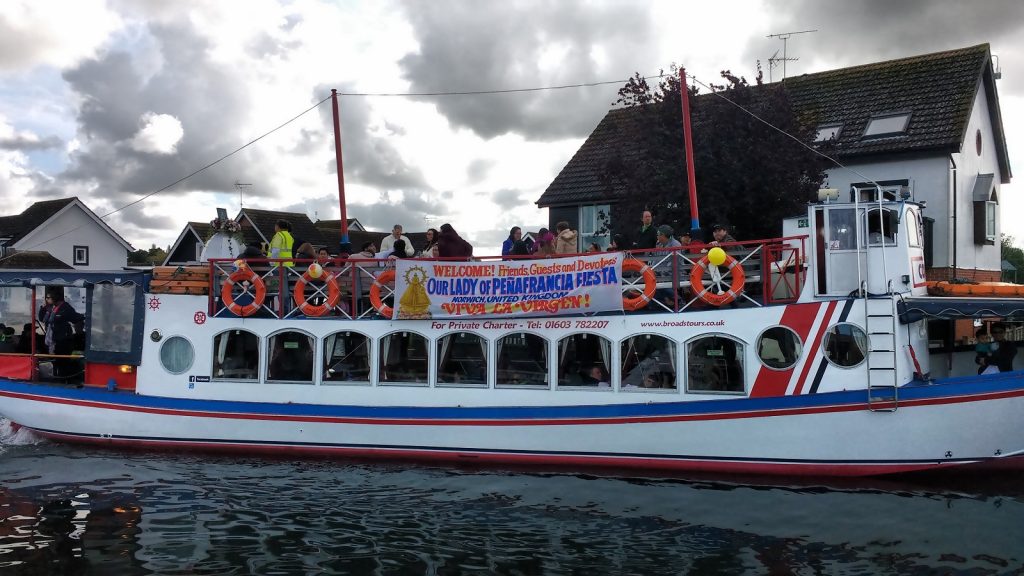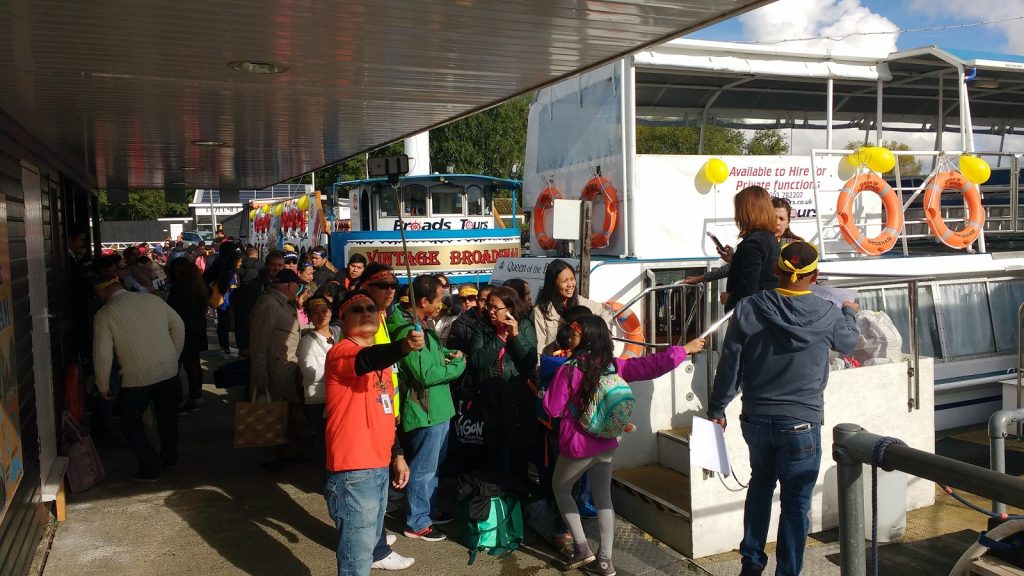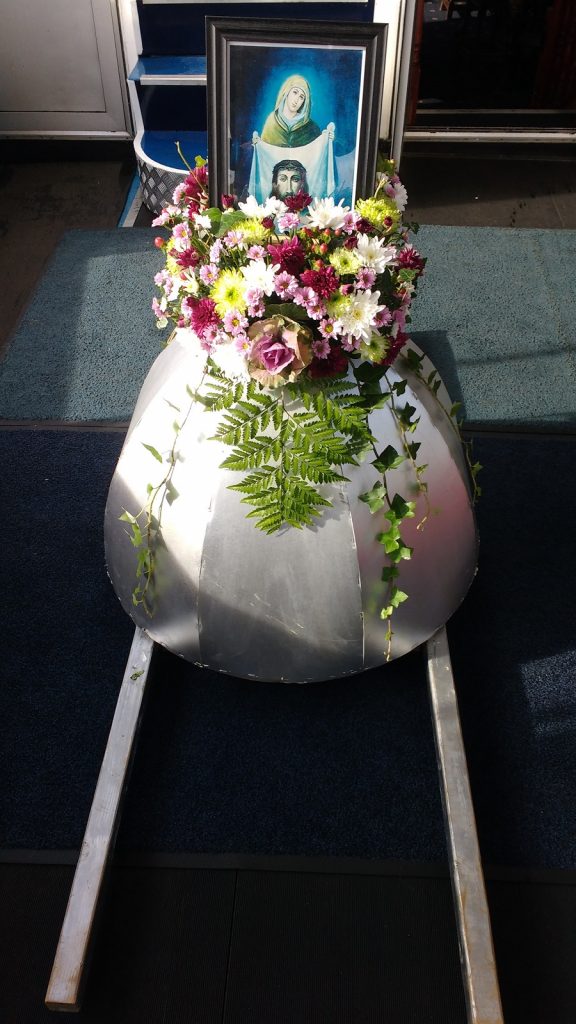 Our Wednesday disco boogie nights and Thursday jazz band evenings aboard the Vintage Broadsman proved more popular than ever this July and August.  In fact, due to popular demand, we will be holding our Boogie nights on alternate Fridays in 2018 in addition to the usual Wednesday evenings.  "The Boogie nights have built a great reputation for a fun and unique night out so they get booked up weeks ahead by local people.  By putting additional Boogie nights on Friday's we hope to give holidaymakers more of chance to buy tickets at shorter notice," explained Broads Tours director, Barbara Greasley.

Throwing down the gauntlet for any creative suggestions for floating functions Barbara added: "We are currently planning our 2018 events.  If anyone has a great idea for a new event that we could hold on our boats we would love to hear from you!".  Simply e-mail info@broads.co.uk or call 01603 782 207.
Preparations for this year's Santa Cruises – which give hundreds of children the chance to meet Santa while out on a festive boat trip – are in full swing.  "We are already helping Santa to gather all of his presents for the cruises," revealed Barbara. "Lots of people have already bought tickets for the cruises and we are delighted to hear that it's usually by recommendation or because they came in previous years" added Barbara.   For more information and to buy tickets for the event, which is likely to sell out soon, Click here or call 01603 782 207.
In addition to the Santa Cruises and Mince Pie and Mulled Wine trips we will be embarking on an extensive maintenance programme on our boats this winter.  "Last winter we transformed the top deck of the Queen of the Broads trip boats with new flexible seating and a larger, easy access toilet.  We have a number of exciting ideas for how our resident team of skippers and boat builders would like to develop our other boats for next season – so watch this space!" said Barbara.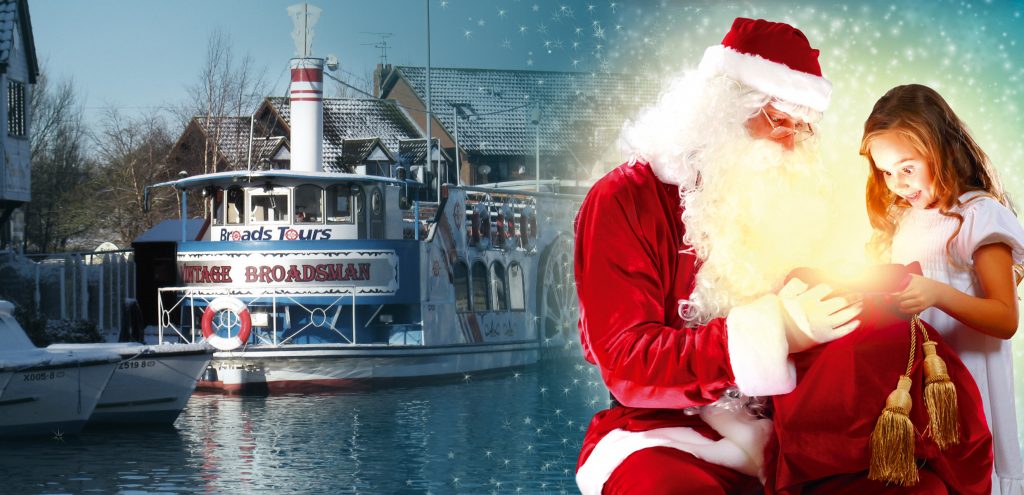 All-in-all a very successful season – thank you for your support!